In every week were bringing new collection for best Cydia Tweaks for iOS 10 to iOS 10.2 devices  and some of are updated to iOS 10 or newest tweaks. All of below Best Cydia Tweaks 2017 are Compatible with latest jailbreak firmware like iOS 10.2. So you don't need to worry about it.If you device not jailbroken, follow jailbreak with latest yalu version to  jailbreak guidance. Try to add below Cydia Tweaks to make your device awesome.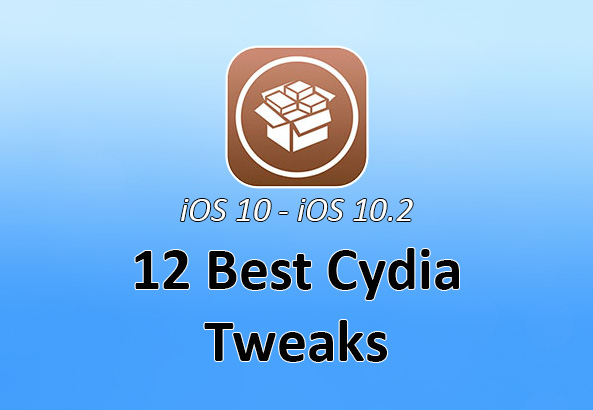 Everything You Need To Know About Yalu Jailbreak iOS 10 -iOS 10.2
Hence, we are giving paid and free best Cydia Tweaks with Cydia sources / repository with small description. Basically BigBoss got installed when you install Cydia with jailbreaking. For other repository you need to add Cydia Source to your Cydia app. In addition ,You can follow below article link to do it easily.
How to add Cydia Sources to Cydia app
12 Best Cydia Tweaks 2017 For iOS 10.2
CertTimeRemaining (BigBoss, Free)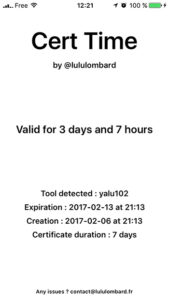 Normally Yalu jailbreak expire withing 7 days unless you use developrt id.By using this tweak, you can check jailbreak certificate expire date.
Clean Notifications 10 (BigBoss, Free)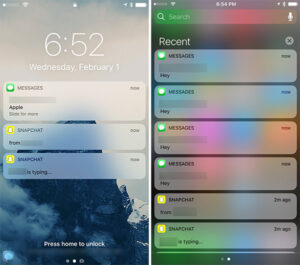 In this Cydia Tweak,Your notification arrange clean and neatly. this is work for iOS 10 and iOS 10.2 you can try it and available in BigBoss repository.
DisplayWeather 10 (BigBoss, Free)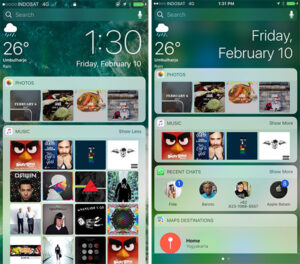 This is handy weather gadget on your lock screen and notification center on your iOS device.This is also available for iPad. This is also available in BigBoss repository.
FingerTouch (BigBoss, Free)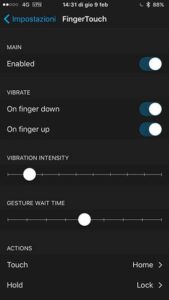 You can configure the tweak from its dedicated preferences in Settings. From there, you can assign these actions to any Touch ID gesture. Its free in BigBoss repository
HapticKeyboard (BigBoss, Free)
This is also good free Cydia Tweaks for your keyboard customization. It make some vibrate when you tap on a key.
Noti++ (ishanan.github.io, Free)
IN this victimization, users can handle and how to arrange notification within the operating system/You can do it as our like.
Available in free BigBoss repository.
OpenNotifier10 (tateu.net/repo, Free)
You can get experince like android users notification in status bar. Get it free in Bigboss repo.
RunMario (BigBoss, Free)
By using this tweak, you can play Nintendo's Super Mario if your iOS device jailbreaken. Available in free BigBoss repository
SmartVPN (BigBoss, Free)
In this tweak, you can connect automatically to VPN when new apps are launched.Its free in BigBoss repository.
Paid Best Cydia Tweaks 2017 For iOS 10.2
AquaBoard (BigBoss, $2.99)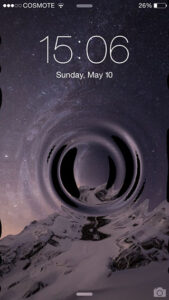 Once you install this tweak, your iPhone pretend as underwater.When you tap on screen and see the effects. This tweak has been update to iOS 10 now.
Iconizer (BigBoss, $1.99)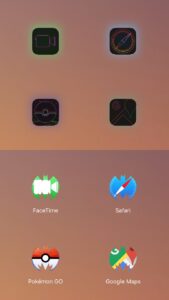 You can customize springboard icons with easily.This will get a good experience to your device.
Volume Amplifier (BigBoss, $1.99)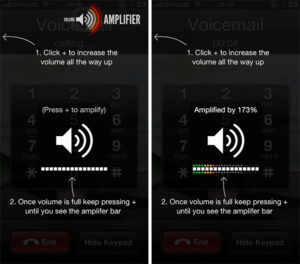 Do you want to increase your music volume louder than existing volume.For this Volume Amplifier give you a good benefits to increase your jailbroken iOS device volume up to 200%.Therefore get install Volume Amplifier Cydia Tweak to increase your volume.Its available in BigBoss Repository
Do you want more Cydia Tweaks for your iPhone iPad and iPod touch ?
In conclusion,I hope this 12 Best Cydia Tweaks 2017 For iOS 10.2 Jailbreak iPhone iPad and iPod Touch helps you to choose best cydia tweaks for your iOS device. Furthermore,Please take a moment to share with friends and follow us on Twitter , like Us on Facebook add us on your Google+ circle to get news about iOS news, jailbreak, New cydia sources and tweaks and Don't forget to subscribe for get latest jailbreak news to your inbox free.