Today we will gonna explain best hidden iOS 11 features you should know. After few months of iOS 11 beta versions, Finally iOS 11 released with many features for iPhone iPod and iPad. This update is available for iPhone 5s and later devices, iPad mini 2 and later devices, iPad Air and later devices and the 6th-generation iPod touch.
During this iOS 11 announcement, some key new iOS 11 features that not only made for a good demonstration. As a result of it, there are many changes in iOS 11 that Apple doesn't tell us about, or at least didn't make a big fuss of because while developers may had found it.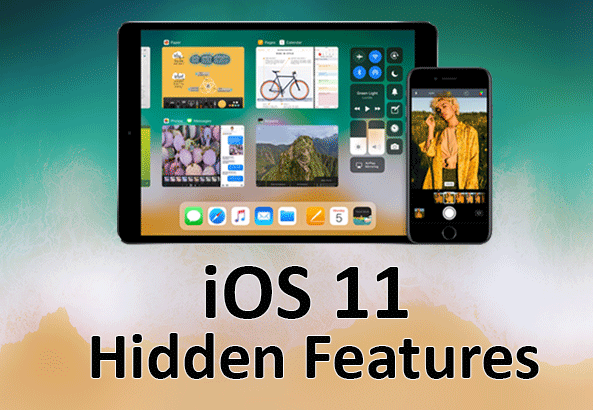 What are Hidden iOS 11 Features
Controlling Control Center
In iOS 11 Apple had redesigned control center. Everything fits on one page and you don't have to swipe around. Some shortcuts are tucked away. Deep press or long press on network icons to access AirDrop and personal hotspot, on the brightness indicator to access Night Shift and more.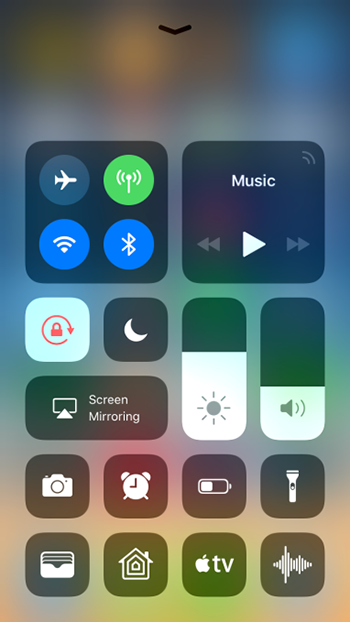 Customizing Control Center
In Customizing Control Center, You can change custom icons to Control Center panel. But apple still limiting those shortcuts to iOS 11 features and native apps. It's easy to handle when Low Power mode in control center.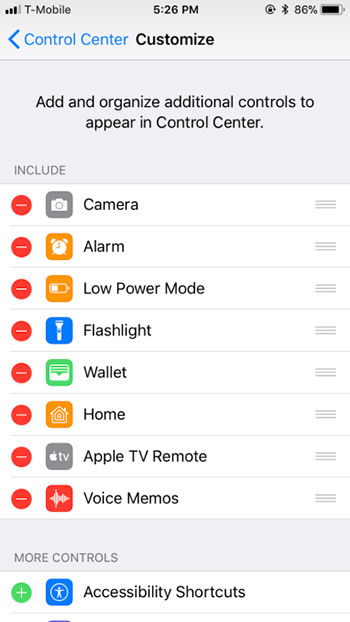 Emergency Mode
In this emergency mode, If you are facing an emergency situation, you can tap the sleep/wake button five times to activate Emergency Mode. In iPhone X you need to long press the wake button and the volume button. This mode disable Touch ID and Face ID, Then nobody can force you to unlock Your Phone and can call 911 from this screen.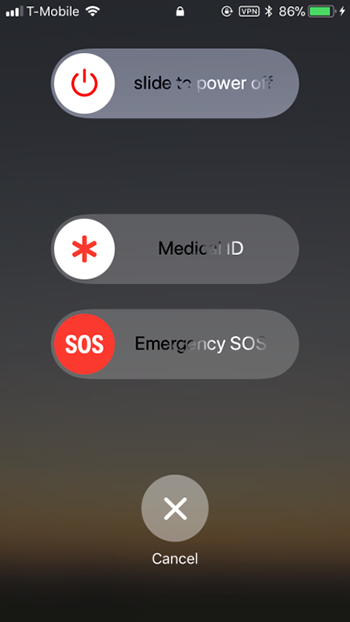 Share your wifi with nearby people
In new iOS 11 you can ask to have the Wifi password shared with you the same way you'd use AirDrop. Your password will be shared securely with your contact and input automatically.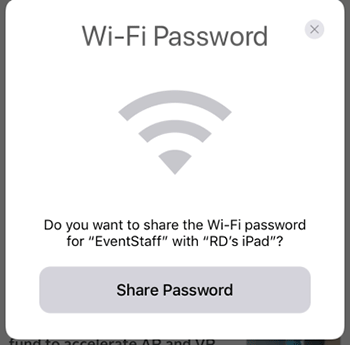 Record your screen from your device
If you want to record your Screen, you don't want to try third party app for iOS 11. Screen recording comes as  iOS 11 features Your iOS device records everything you do and saves the movie file in your photo library.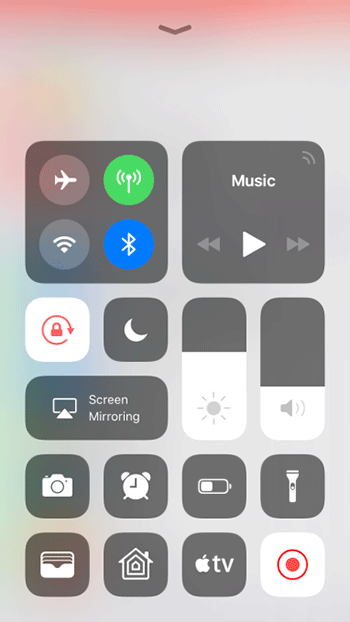 Customize AirPods Shortcuts
Now you can configure two different shortcut for Airpods. You can double-tap on the left AirPod to trigger Siri and double-tap on the right AirPod to skip to the next track.
Do Not Disturb While Driving
When you are driving, usually connect iOS device with car using Bluetooth.  iOS 11 can identify when you are driving and it will automatically turn on Do Not Disturb feature. Then it stop receiving notification from apps. Once you stop the car or park the car. you will get all stopped notifications.
Screenshot Magician
This is also looks like Snapchat and Instagram. When you take Screenshot in iOS 11, thumbnail appears in the bottom left corner. Then you can crop your screenshot,annotate it and open it in another app.
Smaller photos With Best Quality
iPhone camera is more better than previous.Then this photos and video getting more heavier space because of 4K video at 60 frames per second. In this iOS 11 uses HEIF and HEVC for photos and videos.This helps to keep the same quality of the photo and reduce the size of the photo and videos and converts the files to standard JPG and MP4 files.
Scan QR codes
In iOS 11 in built with Scan QR codes. You can read all QR codes easily.
Make messages "echo"
In iOS 10 introduced animated messages feature. But in this iOS 11 introduced "echo" features. Your message will send with zooming around your screen
Smart Invert Colors Feature
There is a new setting in Accessibility -> Display Accommodations -> Invert Colors called Smart Invert. This help to change colors of UI elements as you need.
iPad double keyboard
The keyboard is grouped over to one side of the screen to make it easier to type with just one hand. Also works for lefties
Translation Feature in Siri
Siri gets translation support for English to Chinese, French, German, and Italian, and Spanish in iOS 11.
There are more hidden features available.You can check below list for more features.
In conclusion, We hope that you got to know about, iOS 11 features. If you have found any good iOS 11 features, comment it below. Follow us on Twitter, like us on Facebook and add in Google+ circle to get latest updates via social media.