iOS 11 second pre-release came up with new features, refinements, and improvements which weren't discussed by Apple during the initial WWDC keynote nearly three weeks ago. All of those features are not generally announced on that stage. But they are actually extremely valuable to end-users, such as the new behavior assigned to Airplane Mode when toggled on or off.
If we looks in to previous iOS versions, when airplane mode active, it kill off any type of connectivity the device had. Such as, WiFi access shut down, cellular data network off, connection to the carrier, turn off Bluetooth that any connected devices, and Apple Watch would stop receiving data or information from the main device.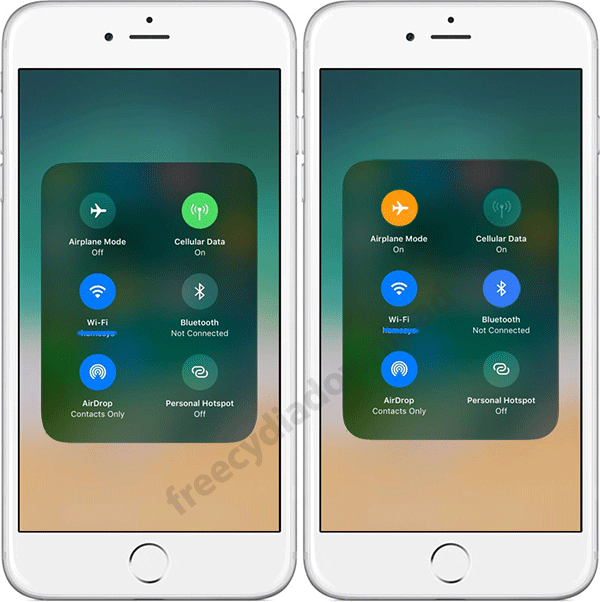 As usual in previous iOS versions. when user turned on airplane mode and then have to manually turn on Bluetooth and WiFi to continue using those features without carrier access. So, apple came up with solution for this problem with iOS 11. When Airplane Mode is toggled on through Control Center or Settings. App or even via Siri, the Bluetooth and WiFi capabilities of the device are now left active if they previously have been set to remain on when Airplane Mode is running. Therefore, iOS device can continue to be wireless network with access to internet and remain other Bluetooth connected devices like,apple watch, airpods or any Bluetooth headset.
Installation of iOS 11 Beta 2. Check below articles for more information
This is very perfect, those who want to Airplane Mode toggled on still actually want to use the device in other ways. Listening music through Bluetooth headset, browsing internet thorough WiFi. It become more useful feature in iOS 11. It's often the smaller, most utilized tweaks that actually bring the most comfort, and it's probably fair to say that the existing Airplane Mode behavior has been getting on people's nerves for quite some time.
Follow us on Twitter, like us on Facebook and add in Google+ circle to get latest updates and iOS news via social media.