AppSync Unified beta released and available to download and install for iOS 10/ iOS 10.2 jailbreak devices. It took some more Times to released for iOS 10 version. However, AppSync Unified version 6.0 beta support for all jailbroken iOS 10 devices.
Everything You Need To Know About Yalu Jailbreak iOS 10 -iOS 10.2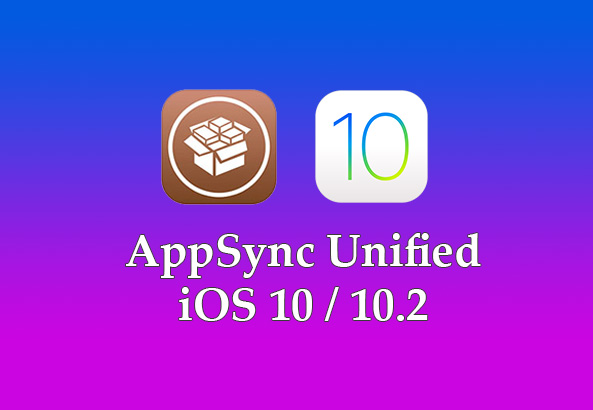 If you are new to jailbreak, or don't have a experience in Cydia tweaks uses, Appsync Unified iOS 10 is good experience for beginners. It's is a good jailbreak package which helps to install
unsigned iOS  for any iPhone or iPod or iPad directly. Third party apps and apple store apps are signed in certificate that belong to iOS developer. That's how apple installed apps to iOS device.
Basically ,By using AppSync Unified users can install any apps without having go to signing to get approval.
Get more Cydia tweaks
6 Best Cydia Tweaks for iOS 10 Devices

In normal installation iOS reject kind of that installation. But using AppSync Unified helps to bypass the security to get installation possible. AppSync Unified is use to install non signed jailbreak apps successfully, Most of games emulators are not accept with basic app installation in iOS apps store.For that kind of installation, you need to install AppSync Unified to get install.
Features of AppSync Unified Beta 6
AppSync Unified is a tweak that patches installed to allow for the installation of fake signed IPA packages on an iOS device.
AppSync Unified can be used to downgrade or clone installed apps, to download fakesigned IPAs (often emulators), and also to assist in the development of iOS applications using Xcode 6
This is latest work of AppSync Unified beta version. Furthermore, jailbreaking of this tweaks, worth to try it and currently  in beta version and  successfully works with latest jailbroken iOS 10 devices. You can get this Appsync Unified repo from https://cydia.angelxwind.net/. Those who are already install this Cydia source, they can go to search and download latest Appsync Unified free of charge to your device.
If you don't know how to add Cydia source to Cydia follow this article
How to add Cydia Sources to Cydia app
This version of cydia App work fine without any issues. In conclusion,I hope this AppSync Unified 6.0 Beta Released For iOS 10 And iOS 10.2 article help to know something new for your knowledge. Please take a moment to share with friends and follow us on Twitter , like Us on Facebook add us on your Google+ circle to get news about iOS news, jailbreak, New cydia sources and tweaks. Don't forget to subscribe for get latest jailbreak news to your inbox free.