Once we Jailbroken  iOS device, We are looking for best popular tweak to install to our iPhone and iPad. I'm using iPhone 5s. So, i'm gonna install only needful applications to my iOS device. Because my iPhone is 16gb and Storage is more important for me. You can check my previous post about Best Cydia Tweaks. You can check my previous post about, best Cydia Sources.
There are many of tweak available in existing repo in Cydia. Hope you know whats is Cydia sources and how to add a Cydia source to your Cydia. If not read my below article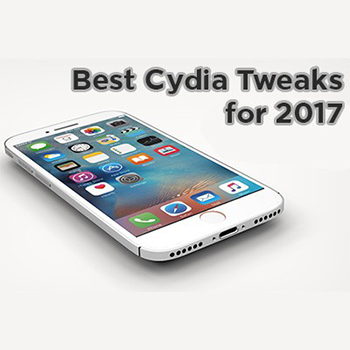 My Best Cydia Tweaks Collection 2017
Vshare
Vshare is one of the most popular Cydia repo which allow you to download many more apps from app store. This is the best Cydia tweak alternative for installous, Therefore i hope you can remember about installous, if you are old apple user. Most of  all are install Vshare because they know how useful it is, They do not want to miss the similar apps. To get install the vshare, you need to download a and install appsynce for your IOS. Check below source and get it.
Source: http://repo.appvv.com
iCleaner Pro:
iCleaner Pro is a very common Best Cydia tweaks. iCleaner is a IOS cleaner and optimizer. It removed all unused files, temporary file of your apps and help to save you capacity of storage. If you are use phone without cleaning temporary file for month, you can get free space nearly 1gb. iCleaner Pro get more storage than other repos. You can get a source from below link.
Source: http://exile90software.com/cydia
Bytafont 2:
This is nice Best Cydia tweaks let you to change your font style of IOS device. There are lot of fonts collection available to choose. When you select some font, it will redirect to Cydia and get install from there. Something is cool to see with new fonts with your device. Furthermore, I can highly recommended for your device. Once you download the font by tap on font style, device will reboot and new font will comes up. You can get this tweak in ModMyi repo.
Mobius: 
Mobius is a tweak which allow you to continuously scroll through all you apps page. It means you can scroll through to last page from first page and back to first page.
Source : http://repo.tylercasson.com
Best Bigboss Cydia Tweaks
Cylinder:
This is also nice Cydia tweaks which helps to change swipe style .You can change the motion when swipe. This is best way to customize the movement of your icon page and all kind of animations. You can get this from bigboss repo.
Zeppelin:
This is nice tweak which helps to customize your phone.So, it helps to hide or change the carrier logo. Once you installed go to setting and tap zeppelin and make change the setting. This tweak available in bigboss repo.
In conclusion, if you have any other cool Best Cydia tweaks, feel free to share with me by comment below. If this article help you, share with your iOS friends Follow us on Twitter, like us on Facebook and add in Google+ circle to get latest updates via social media.