Today Saurik the founder of Cydia released latest Cydia 1.1.29 Released. Therefore, you can update your jailbroken iOS 10 iPhone, iPad, iPod touch devices. Latest version of Cydia installer 1.1.28 released couple of weeks ago. It was a major release of Cydia installer. Because it officially support for iOS jailbreak and all other 64 bit iOS devices.
Read:  Everything You Need To Know About Yalu Jailbreak iOS 10 -iOS 10.2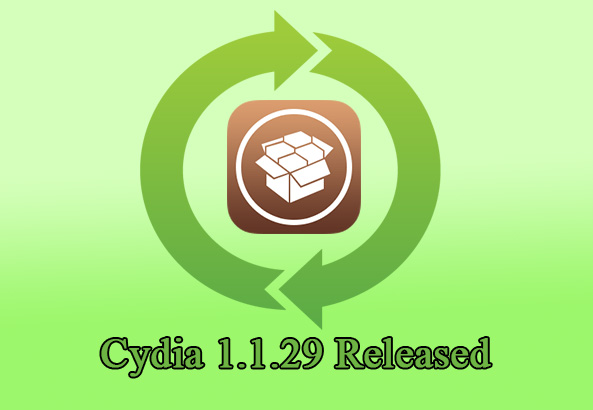 In this Cydia installer 1.1.29 version updated with more bug fixing under-the-hood performance improvements. It doesn't change any user interfaces. According to change log This new release improved some package sorting performance. It avoid downloading transaction files which are slow to load and fail load and more.
Read: Speed Up iOS 10 Animations With Speed Intensifier
In this latest version of Cydia installer, In jailbreak mode, You need to tap on changes on tab bar bottom of the user interface.But now you can tap on refresh button  on left of the interface to wait for reload all latest available package n Cyida app.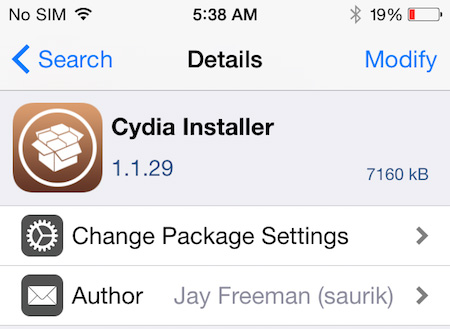 How to update Cydia 1.1.29 to iOS device
You can get this latest version of cydia by tap on complete upgrade. Then you will get latest version of Cydia installer. If it is not prompt you a essential upgrade, Just search Cydia installer package in Cydia app manually and tap on modify. then it will upgrade to Cydia installer to latest version 1.1.29.
Read: 14 Reasons To Why You Should Jailbreak iPhone, iPad and iPod On iOS 10
In conclusion Cydia 1.1.29 Released What' New Features and How To Update helps to know latest news about Cydia . Furthermore,Follow us on Twitter , like Us on Facebook add us on your Google+ circle to get news about iOS news, jailbreak, New cydia sources and tweaks.