Beginners who are buying new IOS device like iPhone iPad and iPod, They often heard about terms like Cydia and jailbreaking. It's just confused with what is Cydia apps and why Cydia combination with jailbreaking.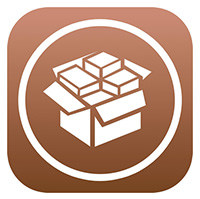 So, these Cydia apps and jailbreaking terms popular among these IOS users because, Once you install Cydia app, It helps to get install premium iPhone application free. Therefore this articles is very important to newest and current IOS users who are complicate with these two terms.Today we will learn about what is Cydia apps and why should have it on your IOS device. Later we will learn how to download Cydia and how to install Cydia apps in your IOS device.
What is Cydia ?
Cydia App is a third party application for iPhone, iPad, iPod and any other IOS devices. Jay Freeman (saurik) is the Developer of Cydia in February 28, 2008. It's a IOS application which enable to download more tweaks and features like apple App Store does. I think, now you may get confuse why we need Cydia apps when we have apple Apps Store apps?. The reason is, Cydia apps provide more benefits than App Store does not. In Cydia apps store also have free and paid IOS applications. Paid applications are very cheap than apple App Store. For example there are plenty of tools available to customize your IOS device.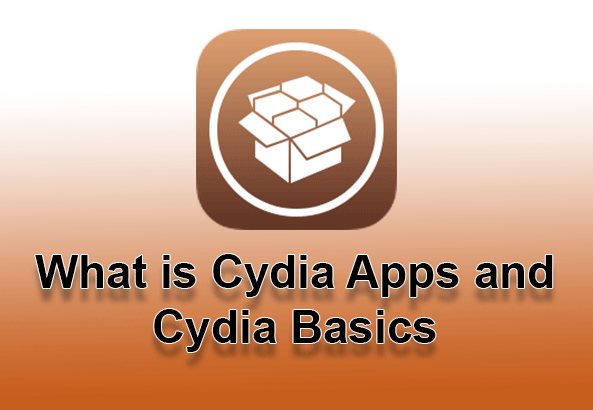 To get those benefits, you have to install Cydia App for your IOS device.The important part is,To get install Cydia, you must jailbreak your IOS device.
What is jailbreaking ?
I hope you have a good idea about what is Cydia apps and what it's use for.Now i'm gonna explain how to get Cydia and whats is the first step to get Cydia install on your IOS device.I'm not gonna explain how to jailbreak your IOS device.We will talk about it in the future.So, i'm gonna explain about why do we need jailbreak to install Cydia. what type of combination have with Cydia and jailbreaking.
Jailbreak iOS for Install Cydia on Apple iPhone
Jailbreaking is a process which helps to get root access by removing restrictions imposed by apple. There are more jailbreaking tools available.It's a must to jailbreak to install Cydia. George Hotz is the first guy who release the jailbreak tool in 2008. Jailbreaking device in to 3 type. Tethered, Untetherd and Semi-tethers jailbreak.
What is Tethered jailbreak ?
Tethered jailbreak is a first type of jailbreak which available for web once new IOS released.So Tetherd jailbreak require a computer to reboot your IOS device.It means, Once you did Tethered jailbreak you need to plug with computer to get turn on your IOS device when you get turn of or restart.
What is semi-tethered jailbreak ?
In this semi-tethered jailbreak allow to reboot your device without having any problem. But there is some issues like, some downloaded Cydia apps may not work properly until you reboot IOS device with using computer.
What is Untethered jailbreak ?
Untethered jailbreak is a best jailbreak.It release after Tethered jailbreak tested it out.You can reboot your phone without any issues.
What are the jailbreaking tools ?
There have more tools available for jailbreaking. such as Blackra1n, Greenpois0n, JailbreakM ,Limera1n, PwanageTool, SpiritJB, Redsn0w and Sn0wbreeze. There are some factors to use this tools.It's depend on IOS device and IOS version.
Appearance of Cydia app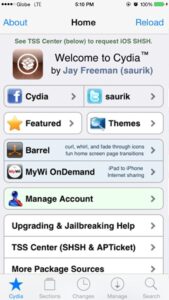 Home: It's a Cydia homepage, you can find information about manage accounts, Setting, Themes, featured applications etc.
Sections: From section, you can find all category of an applications.you can use any category to download apps as App Store
Changes: In this section, you can get latest updates for application you have already installed to your device.
Manage: You can manage every installed Cydia apps and able to add repositories and sources.As well as able to remove apps you have already installed.
Search: You can get apps by searching here, just like App Store.
Hope you got an idea about what is Cydia and Cydia basics. As i said, you can get free apps from Cydia which not available in App Store.As well as. paid application also available. you can get  purchase it by using same apple ID and pay with paypal as payment method.
What is Cydia repositories and sources
I think you got some wondering about this section. Let me explain, This is the store place where the IOS developers are release their new apps and tweaks.You can add links source to your Cydia and get connect to each of their store.Most popular repositories is BigBoss. You can add it to your Cydia and get install their IOS apps.
Read: How to add Cydia Sources to Cydia app
Cydia Apps are safe to use?
This is common question for most of IOS users.I hope you also have same question.Actually Cydia apps are not safe. Reason is many more application are available in Cydia apps store. Different developers are there. Sometime harmful application can be approved to Cydia apps store. Once you downloaded it. It get harmful to your IOS device. Therefore get away from those apps. When you are going to add application,just do some web search before installation. Read some reviews.Use trusted repositories like BigBoss. Therefore we can trust their apps.Most of IOS users are think IOS device become slow after jailbreak NO it's not.when you open Cydia App  it take a little time to show up available update for you.
Some best  Cydia apps tweaks
Activator : This is the one one of popular tweak.It helps to setup automation and shortcuts for all actions. such as change songs while using volume button and turn on alarm for next day.
iCleaner : Helps to clean unused temporary files and cache build from apps from you device.
InstantTouchID : To unlock your phone by finger print, you have to push home button and hold finger. But this application helps to get unlock phone without push home button
OneTapClear: By using this app, you can clean all notification from one tap.
Springtomize 3 : It allows to customize your icons, folders speed up animations etc.
Check some best Cydia tweaks here
I hope you got an idea about whats is Cydia and Cydia basic information. Next coming article we will talk about how to add Cydia Source to your Cydia app.If you have any question regarding to this.just leave a a comment. Please subscribe and share on social media if this article helps you to get knowledge about what is Cydia.
Follow us on Twitter, like us on Facebook and add in Google+ circle to get latest updates via social media.