Cydia Impactor is very popular tool designed for working directly with mobile device in order to sideload IPA file to iOS devices. Now it has been updated to version 0.9.4.2. Update has been a long time coming and it mainly considering about compatibility with the iOS 11. Because, it had some issues in sideload IPA file in iOS 11. But now it no longer issue with this new update. So, you can use this new Cydia Impactor for iOS 11.
Jay Freeman (saurik) Proven that Cydia Impactor is more powerful and very useful for Jailbroken and Non-Jailboken iOS device to get install IPA file without any issues. Cydia Impactor released behind works of Cydia work process and it featured expanded on over time than first launch of Cydia Impactor. And now released Cydia impactor for iOS 11 with latest update with additional features which features are compatibility and necessary for iOS 11.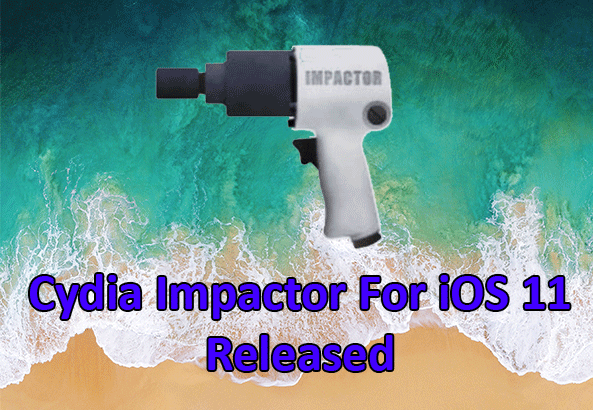 Features of Cydia Impactor For iOS 11
Latest version of Cydia Impactor 0.9.42 offer for download macOS, Windows, and Linux and offering additional platform compatibility for iOS users. Saurik has not published many more features with this update. But he provided this new version of Cydia Impactor support for iOS 11 versions.
0.9.42: Support USB connection to iOS 11 beta; fix signing watchOS apps missing CFBundleName.
However this update took long time to release. It's good news to see that Saurik still working up this Cydia Impactor to make it up for up coming iOS versions. This  tool is very helpful because, Most of are using Non-Jailbroken iOS devices, Non-Jailbroken device users also can install premium apps and features with sideloading iPA apps with using Cydia Impactor.
Apps list you can install With Cydia Impactor without jailbreak.
iOS device owners can use this latest version of Cydia Impactor to sign and sideload IPA files to their iOS 11 iPhone iPad and iPod touch. In Addition, If you are using old version of Cydia Impactor, you can able to download new version of Cydia impactor for iOS 11 and iOS 10. Furthermore, All download links are updated in cydiaImpactor.com. You can get it and able to sideload IPA file to your iOS 11 iPhone, iPad and iPod Touch.
In conclusion, We hope that you got to know about, New update of Cydia Impactor for iOS 11. If you have any question regarding to this, comment it below. We will help you. Follow us on Twitter, like us on Facebook and add in Google+ circle to get latest updates via social media.