Hello iOS users, In this tutorial we will guide you to how to download and install FileBrowser IPA on an iOS 10 or iOS 11 compatible iPhone, iPad and iPod touch. FileBrowser app is a one of the most advanced jailbreak tweak in Cydia store. But in this tutorial, does not need to jailbreak your iOS device to install FileBrowser. Jailbroken and non jailbroken users have long enjoyed the use of apps like iFile to get access to the internal device structure. FileBrowser is a powerful alternative for iFile.If you want to install iFile, you can read below article.
What is FileBrowser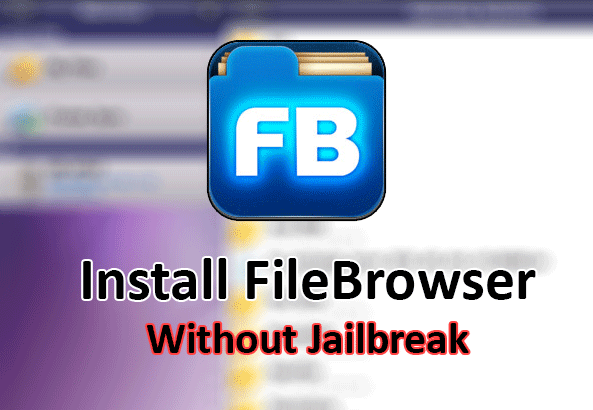 You may confused what is FileBrowser and what are the advantage of using it. Basically, FileBrowser is a file manager, Using this  FileBrowser allow you to access internal file system and see directories within the device is all the rage at the moment. Firstly, it was advanced file manager released in Cydia store with bigboss repository.
Features of FileBrowser
It provide large selection of operations for working with files. Such as view, backup, move, email, delete, print your files and folders. This FileBrowser support more wide list file types ranging from media, ending with scripts and databases. It plays videos and musics with native player and provides access to files on the gadget with the computer through a local web addresses.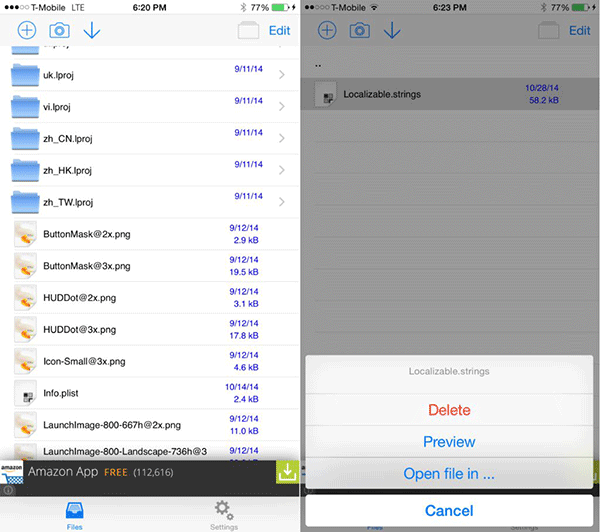 You can use sideloading to install FileBrowser to your iPhone, iPad and iPod touch. Here's how to go about installing it on your non-jailbroken iOS 10 or iOS 11 device.
How To Install FileBrowser App On iOS without Jailbreak
Step 1:
To get install FileBrowser, you need to get download FileBrowser IPA. Get FileBrowser IPA from here.
Step 2:
Now you need to sideload FileBrowser IPA. To get it done, There are a couple of options available to you. you can choose any method suit to you.
Step 3:
Now you are done with sideload FileBrowser app to your iOS device. You have to do little more process before launch FileBrowser app. Launch the Settings app on your device and navigate to General > Profiles & Device Management. On some iOS devices, this may have a different. So, make sure to do it correctly.
Step 4:
 Setting > Locate and tap on the installed profile relating to the FileBrowser app, Tap on the Trust button displayed in the middle of the profile information.

Step 5:
Now You can exit out of the Settings app and head back to the FileBrowser app on the Home screen and tap on it. It will work without any issue.
You may like,
In this FileBrowser app has no access to root directory and system folders,In any case, unofficial file Manager offers more features than its counterparts from the App Store. Hope this tutorial helped you to install FileBrowser app to your iPhone, iPad and iPod touch.We will bring easy and useful tutorials for you. Follow us on Twitter, like us on Facebook and add in Google+ circle to get latest updates via social media.