In this tutorial, We will guide you to download and install ProTube for iOS 11 and 10 iPhone, iPad, or iPod touch devices. This Installation does not required any jailbreak for install ProTube++ IPA.
What is a Protube For iOS
Protube is a most popular video app and it is one of the feature richest YouTube application available for iPhone or iPod touch, packing every possible feature in one super intuitive application.With using Protube you can Download videos,audio download HD streaming and more feature are available. You can even watch blocked videos. Protube was initially launched for jailbroken phones in cydia store, But now you can install it to iPhone and iPad without jailbreak.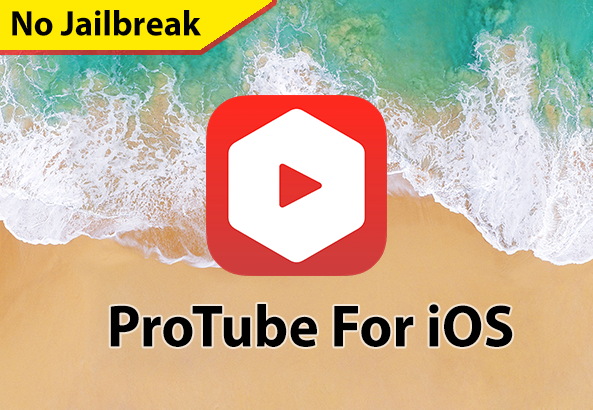 This app has developed by Jonas Gessner and totally rebuilt it from the ground up to offer the best possible YouTube experience on the App Store.
What are the Protube Features
Protube Audio Features
Protube Audio player is a perfect audio player because it can Stream high quality audio, create playlist and more. Therefore you can use it as music player.
Protube Video Features
Protube is a YouTube app for iOS that can play 1080p 60fps videos, 1440p or 4k Ultra HD videos.
Protube is a third party app can view videos from your YouTube subscriptions.
Videos can play with many more qualities like 144p up to 4k Ultra HD with 60fps video playback supported.
Able to Adjust the playback speed such as view some moments with slow motion or fast forward.
Play entire playlists with shuffle and repeat options.
Watch videos that are blocked on mobile devices.
Background playback allows audio when you use other apps or while your screen locked
Rate and share videos and add them to playlists even without a YouTube account.
Able to View top comments, recent comments, ratings and post your own comments & replies.
No advertisements or annoying pop ups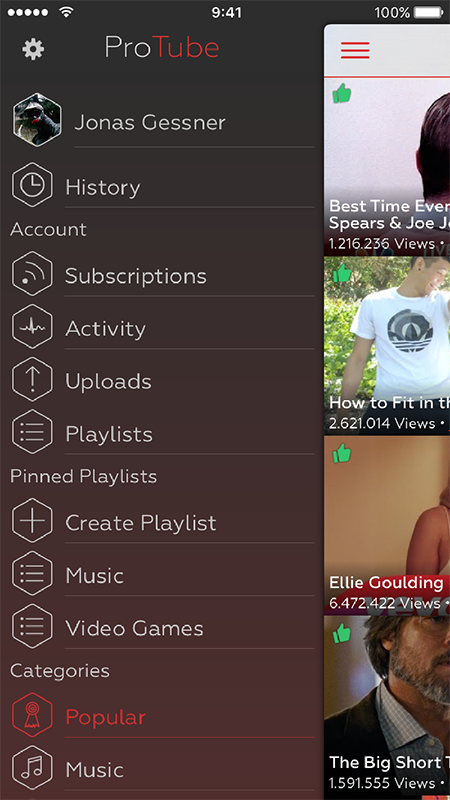 How to Download Protube++ iPA For iOS Without Jailbreak
Step 1: To get install Protube to your iOS device, you need to download Protube++ iPA file to your computer. Download Protube++ iPA from here.
Step 2: Hope you have Protube++ iPA file in your Computer.To get install Protube++ app to your iOS device, you need to sideload iPA file. We can use two method to sideload protube++ iPA file. Try one of below ways to get it done.
Step 3: Now you have installed Protube++ iPA file.But you are not done. You need to do the device that it is a trusted installation and that it should be allowed to execute like any other app. To do it, Go to
Settings app and navigate to General > Profiles & Device Management. On some iOS devices, this could simply be called Device Management.
Step 4: Now you can locate the profile which has been installed with the ProTube++ app. Tap on this and then tap into Trust. This will trust the app.
Step 5: now you are done. Just go to home screen and tap on Protube icon. Enojy with new app.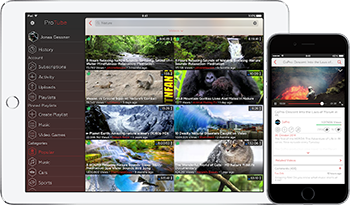 INSTALL IOS 11 SUPPORT APPS LIST BELOW
Hope you are successfully Installed Protube for iOS 11 and 10. If you have any question regarding to this, comment it below. We will help you. Follow us on Twitter, like us on Facebook and add in Google+ circle to get latest updates via social media.