There are many different developers in jailbreak community all looking for solutions. We have always admired those who keep trying to produce great work for iOS users. Because they are the people who helps to update this jailbreak community with new updates. Electra jailbreak is the latest news for iOS 11 jailbreak.
With all of this  jailbreak community developers, CoolStart is the most recently creation and publishing of the Electra jailbreak for iOS 11. Therfore, this is the new update for iOS 11 Jailbreaks. CoolStar have finally released the final 1.0.x version of Electra jailbreak, complete with Cydia Installer support built right in. This version of Electra jailbreak is deemed stable enough and hence is marked as 1.0 rather than any beta or RC. Therefore anyone can download and jailbreak your iOS 11 device.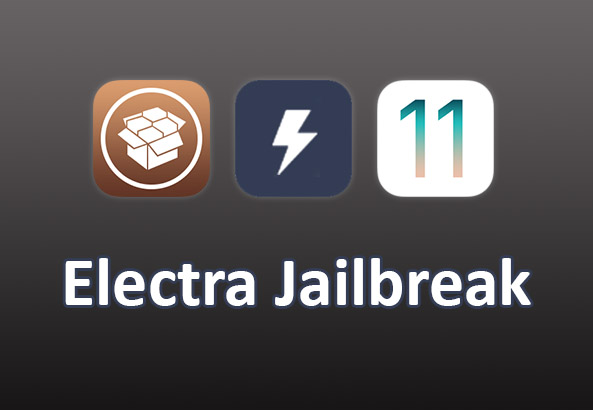 This Electra jailbreak work with iOS 11 to iOS 11.1.2 firmware. As well as it compatible with all 64-bit devices including with latest iPhone X. This is because Electra is based of Ian Beer's exploit which was only applicable on iOS 11.0-11.1.2.
You might think about how jailbreak process start. It is very easy and same like previous jailbreak process. You need to download Electra jailbreak iPA and need to sideload to the device. But this time with the added benefit of actually installing a usable version of Cydia to the device. It means, all compatible cydia tweaks and cydia sources  will be able to install through Cydia interface.
Here are important notes from changelog of Electra 1.0.x:
An APFS snapshot is created of / so you may revert it at a later date if needed

Substitute, Tweak Loader and Substrate Compatibility Layer available from Electra repo

Many packages need to be updated for both Electra and iOS 11 (make sure they're updated before installing as they may not work yet)
Actually this is the great news for iOS users that CoolStar and his highly capable team have once again put the effort to the benefit of the jailbreak community.
Download Electra jailbreak
You can download final version of Electra jailbreak Download for iOS 11 from  coolstar.org/electra/ Once you are downloaded just follow our Electra jailbreak tutorial to Jailbreak iOS 11 iPhone iPad and iPod touch.
If you have any question regarding to this, comment it below. We will help you. Follow us on Twitter, like us on Facebook and add in Google+ circle to get latest updates via social media.