Recently yalu jailbreak iOS 10 released for all 64bit devices. It  is the latest jailbreak tool for iOS 10 to iOS 10.2. As Luca Todesco told, It is a stable an safe to install for every supported iOS devices. Most of are asking about yalu jailbreak iOS 10.2, which device are support for jailbreak and how yalu jailbreak iOS 10 download . Therefore, We will talk about what are the important point of yalu jailbreak iOS 10. There are more things you should to know about yalu jailbreak iOS 10.
What is Jailbreaking?
Jialbreaking is a process that you can get a root access to your iOS file System. Without jailbreak, you cannot access this files system because there is restriction for users imposed by apple. So, you can run only software which apple approved. Once you jailbreaken your iOS device by yalu jailbreak ,Cydia app will get installed.Through that Cydia app you can install Third party application to your device which apple not approved. Advantage is, you can get paid apps free, many more tweaks and iOS themes available to  download and customize your iOS device.There are more thing you can do after jailbroken than you think. That's why users are always looking for jailbreak.
14 Reasons To Why You Should Jailbreak iPhone, iPad and iPod On iOS 10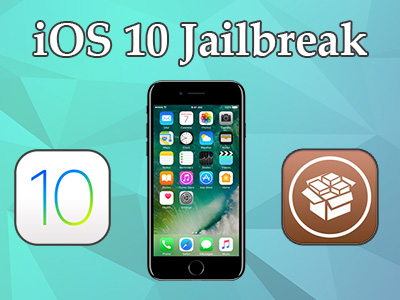 Is iOS Jailbreaking legal?
Most of are think jailbreaking is illegal. But In October last year the U.S. Library of Congress has granted Digital Millennium Copyright Act (DMCA) exemptions for jailbreaking smartphones. Such as iPhone, iPod, Tablets, Smart TV and all other computing devices. And users should not break the copyright law of apple.
What iOS Firmware support Yalu Jailbreak iOS 10-10.2?
Yalu jailbreak support for iOS 10.0.1 – 10.2. So, you can jailbreak iPhone, iPad and iPod touch running below firmware versions.
iOS 10.0.1
iOS 10.0.2
iOS 10.0.3
iOS 10.1
iOS 10.1.1
iOS 10.2.
What iOS Devices support Yalu Jailbreak iOS 10-10.2?
The iOS 10 Yalu jailbreak works with 64-bit devices including:
iPhone 7 & iPhone 7 Plus (only on iOS 10.1 – iOS 10.1.1)
iPhone 6s Plus, iPhone 6s, iPhone 6 Plus, iPhone 6, iPhone 5s, iPhone SE
iPad Air 2, iPad Air, iPad mini 4, iPad mini 3, iPad mini 2, iPad Pro
iPod Touch 6G
Yalu jailbreak iOS 10 doesn't support 32-bit devices such as:
iPhone 5c, iPhone 5 and older models
iPod touch 5G and older models
iPad mini, iPad 2, iPad 3, iPad 4
Can i jailbreak iOS 10.2 iPhone 7 and iPhone 7 plus using yalu jailbreak
Yalu jailbreak not support for iPhone 7 and iPhone 7 Plus except all other 64bit devices.
What kind jailbreak is this yalu jailbreak ( semi-tethered)
This yalu jailbreak iOS 10 is semi tethered. Semi- tethered mean when you restart your iOS device. Jailbreak will be disable and you need to re-jailbreak your device to run Cydia again.But once you re-jailbreak your tweaks are there. no need to worry about it.
From where yalu jailbreak iOS 10 download
You can download yalu jailbreak iOS 10 tool from official site. Do not use any other sites to download yalu jailbreak tool. Because some of tools are include with virus and malware. Read below article, you will get the official site in there
Read: Yalu Jailbreak iOS 10 Beta 7 For iPhone 6, 6 plus, 5s And All 64bit iPad Models
How to jailbreak iOS 10.2.1 with yalu Jailbreak
Currently, Yalu jailbreak support only device running iOS 10.0.1 – iOS 10.2. Make sure to check the device which is compatibly with jailbreak before you try.
Can I downgrade or upgrade to iOS 10.2?
The signing window for iOS 10.2 has been closed,So, you cant downgrade or upgrade ios 10.2 using itunes. If you have saved the SHSH blobs for this firmware you can downgrade
How to Jailbreak iPhone, iPad and iPod Touch on iOS 10 – iOS 10.2?
Follow below article to  jailbreak your iOS 10.2 device using yalu Jailbreak iOS 10
Yalu Jailbreak iOS 10 Beta 7 For iPhone 6, 6 plus, 5s And All 64bit iPad Models
Follow below article those who have iPhone 7 or 7 Plus with iOS 10.1.1
Jailbreak ios 10- 10.1.1 for iPhone 7 and iPhone 7 Plus
Will the yalu jailbreak iOS 10 expire after 7 days?
If your jailbreak app ID is non developer ID. It will work for 7 days before expire. After it got expire, you can use Cydia impactor to re-jailbreak it again.
Once yalu jailbreak expire, Tweak will get removed?
You don't need to worry about tweaks you installed.Because all tweaks you installed will be there once you re-jailbreak your iOS device.
Why do I need to provide my Apple ID for Jailbreaking?
Yalu jailbreak with Cydia impactor jailbreak your device. To install the app in to your device, you need to sign in with valid developer certificate. Once you provide valid Apple ID free certificate will create on your device to launch jailbreak app.We recommend to use new apple id for your safe.
Possible to use "Erase All Content & Settings" option?
You can use this option without problem.It doesn't remove Cydia and jailbreak
Whats are The best Cydia tweaks for yalu jailbreak iOS 10.2
Once you jailbroken your iOS device, Important thing is to find a best cCydia sources and Best Cydia tweaks  to your yalu jailbreak iOS device.
Here are some best Cydia Source and Cydia tweaks.
Here are some best Cydia Sources
How to fix any issues after installed any tweaks in iOS 10
Some of Cydia tweaks are not compatible for iOS 1o. When you are going to install it may cause an error. At that time You can try  to enter Substrate Safe Mode  and fix the error.
In conclusion,I hope this Everything You Need To Know About Yalu Jailbreak iOS 10 -iOS 10.2 article help to know something new for your knowledge in Yalu Jailbreak iOS 10.Please take a moment to share with friends and follow us on Twitter , like Us on Facebook add us on your Google+ circle to get news about iOS news, jailbreak, New cydia sources and tweaks. Don't forget to subscribe for get latest jailbreak news to your inbox free.