Finally well know hacker Luca Todesco released jailbreak tool. It's IOS 10.1.1 jailbreak released beta version.And first beta version for IOS 10.1.1 jailbreak
Most of are waiting for this tool. However this is not a untethered jailbreak. So, you have to know it before to try this. However, jailbreaking is risky, you have to choose proper tools to get it done. My suggestion is, you have to know what you are doing. According to his guideline, make sure to read his warning before try this tool. You can download this iOS   10.1.1 Jailbreak tool from his site https://yalu.qwertyoruiop.com/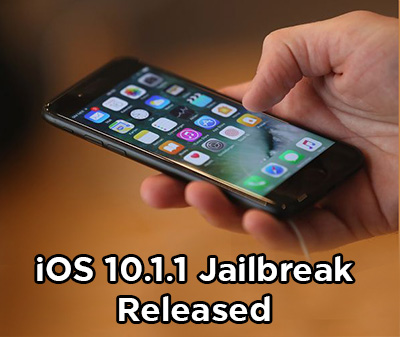 What is Yalu jailbreak Tool
If we talk about this yalu jailbreak tool. This is not jailbreak tool which saurik released before. This tool needs a Graphical user interface to run. What does it mean? It means,this is a form of an .ipa file and it need a Cydia Impactor to run it.
Read: jailbreak your ios device
Devices Support for iOS 10.1.1 jailbreak
This tool only support for  iPhone 7 / iPhone 7 Plus on iOS 10.1 – iOS 10.1.1
iPhone 6s and iPad Pro on iOS 10.x. As he said do not worry about other devices and firmware to try this tool. He will release it later. Hence, we don't have any other information which works for other devices. So, do not try to use it for other devices. As Luca Todesco said, this jailbreak is not untethered. Due its difficulty. Untethred jailbreak is very hard to get achieve. It will take time effort and extra costs. So this is also similar to pangu jailbreak. It require computer to activate in power cycle.
Should I try this iOS 10.1.1 Jailbreak ?
According to Luda Todesco recommendation. If you are programmer or developer you can try this tool. Because there will have some issue and you will mess up with device. If you are mess up with this tool you can restore in to IOS 10.2 . If you cant accept those. please keep way for this tool and wait until untethred versions comes
Read: Apple iOS 10.2 Update Available
How to Jailbreak iOS 10.1.1 Using Yalu and Cydia Impactor
Furthermore, We strongly recommend that, away for this jailbreak and wait for stable jailbreak version. If you have any other information regarding to this.comment below.