Today we are going to fix iOS 11 battery life drain issue in your iPhone, iPad and iPod touch devices after update of iOS 11 version.
Apple released iOS 11 for iPhone iPad and iPod touch few days back. In this new update included hundreded of new hidden features for iOS devices. After these update some of users have complained that their iPhone's is draining their battery quickly. Sometime great changes comes great potential for problems. Therefore, we listed down some battery improvement tips for iOS 11 devices.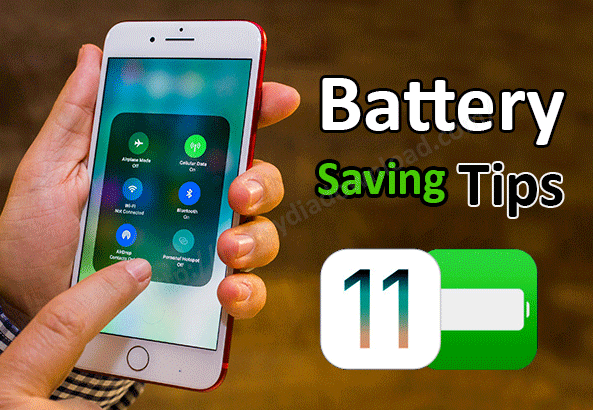 How to Fix iOS 11 Battery Life Drain Issue
Fast Battery draining apps:
There are ton of apps available to install iOS 11 iPhone, iPad or iPod touch device. Most of are downloaded from Apps store. you can go to Setting > Battery, Then you can find exactly which apps are using most of your battery. Therefore you can clarify, which app make your battery drain quickly.Once you found the apps which your battery drain quickly. you can cut down the usage of specific apps.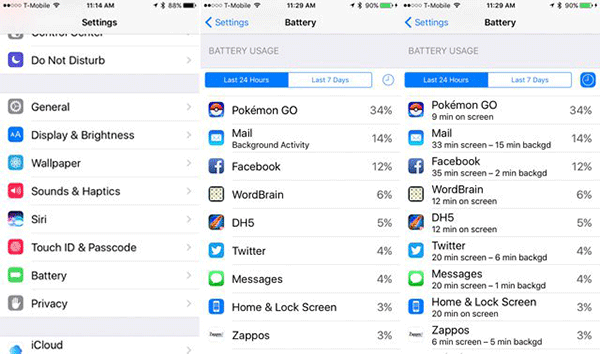 Location Service
Location service always needful.You can enable and disable for each app of using Location service. Go to Setting > Privacy > Location service, You can enable and disable which apps are set to be use location service feature. you can change it easily by toggle enable and disable button.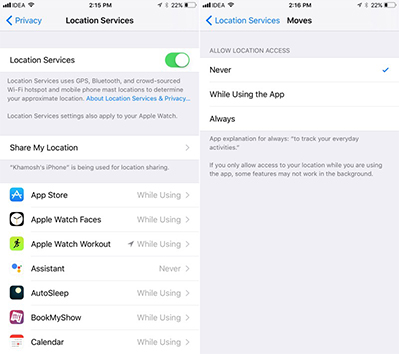 Adjust Screen Brightness
How is your display brightness? Are you consuming battery power just to see things at maximum brightness when 30-percent would do? You can change Brightness manually and see the different. Settings > General > Accessibility > Display Accommodations > Auto-Brightness > Off.
Hard Reboot
Sometimes, you just need to put the device in hard reboot to get it functioning at its optimum again. You can do it by press and hold both the Power button and the Home/Touch ID button on the iPhone together. Hold both buttons down for at least 10 seconds. When the screen on the device goes black, or white – depending on which color iPhone you have – and the iconic Apple logo appears, it's time to release both buttons.
Turn Off Raise to Wake
Raise to Wake is a new feature that automatically turns on the screen of your iPhone every time you pick it up and it's facing towards you. Toggling this feature off could give you that few additional percentage points. Head to Settings > Display & Brightness and then toggle Raise to Wake off.
Start Using Low Power Mode
Low power mode is very useful for iOS users. Because it limit all network connectivity and turn off any features that consume power but aren't critical to the system. So you can try this feature when you battery in low condition.TO do this, Head on over to Settings > Battery and toggle on Low Power Mode.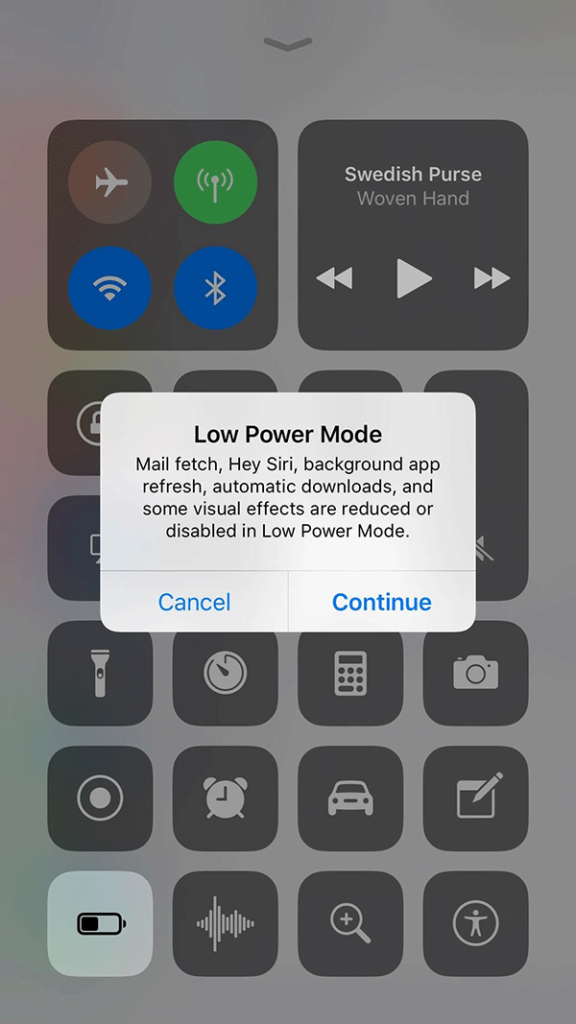 Limit Background App Refresh
This is also you should focus on. This is good to use for prevent the device from constantly polling apps for available content. You can turn of this feature or limit the application you want to allowed to access this type of network functionality. Settings > General > Background App Refresh.
Toggle Or Disable iCloud Keychain
In previous iOS versions, most of users reported that toggling iCloud Keychain off and then immediately back on has solved their problems whereas others suggest leaving it off entirely is the solution. Settings > Apple ID > iCloud > Keychain and toggle iCloud Keychain On or off.
Reset All Settings
This is not a exact solution, but you can try it out. this will reset all setting on your device. But user date will keep it. Settings > General > Reset > Reset All Settings.
Downgrade To Older Firmware
If the problem still exist. You can try rolling back to older firmware to see if that helps to fix the problem.
Hope this tips are useful to Fix iOS 11 Battery Life Drain Issue in your iOS device. If you have any other tips comment it below. It will helpful for all. Follow us on Twitter, like us on Facebook and add in Google+ circle to get latest updates via social media.