After Shut down of the intallous, jailbreak didn't stop developing new alternatives. There are many more alternatives available to get free apps to your iOS device. Appcake is another best solution for get paid apps free for your iOS device.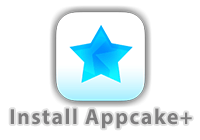 After installing appcake from Cydia, I feel same like installous. Furthermore, I don't want to try any other alternatives. App cake always helps to get paid apps free to iphone and ipad. Since intallous gone appcake become very popular alternative. To get this app to your iOS device, first of all you have to jailbreak your iOS device. Once you did it you will have cydia with your iPhone or iPad.. Therefore i assume that you have a Cydia in your iOS device. If not, jailbreak your iOS device.
Read: How to jailbreak iPhone and iPad
Guide to Install AppCake on Jailbroken iPhone or iPad
There are few step to do in iOS device. So, i installed app cake on my iPhone 5 which running OS was iOS 9.1 and jailbroken.
Step 1: Open your Cydia and go to Manage
Step 2:  Now go to Sources -> Edit -> Add
Step 3: Add this URL to there http://cydia.iphonecake.com
Step 4: Now you can tap search button and search for AppCake or AppCake+
Step 5: Now tap on install and wait moment to get it installed. After that you can use it.
This is the way to to add Cydia repository. Hence you can do this within few seconds. Another best  alternative  is vshare. Still i didn't try it. I will try it and let you know with vshare tutorial. Downloading apps through AppCake is just like a installous. Most of all app are hosted in good file sharing site and can able to download with one click.
In conclusion, if you were user of installous, you can use AppCake  to a best solution for get back your installous features. In addition, i will keep sharing about vshare next coming tutorial. If this article is helpful to you Follow us on Twitter, like us on Facebook and add in Google+ circle to get latest updates via social media.