In this tutorial we will explain how to download and install iOS 11 beta 2 OTA update Configuration Profile file without registered UDID or developer account. Previously we shared about how to How to Download iOS 11 Beta 1 and Install with using developer account.But this is iOS beta 2 version and able to install without developer account. Apple having release iOS 11 beta 2 for users enrolled into the Apple Developer Program,it is likely many are itching to get their hands on the latest iteration of the company's mobile OS. Those who are not registered with apple developer program, they need to wait more little longer. Apple has announced that developer betas for both iOS 11 and macOS High Sierra are already out and about,  their public variants will be released end of this month and it will not take longer.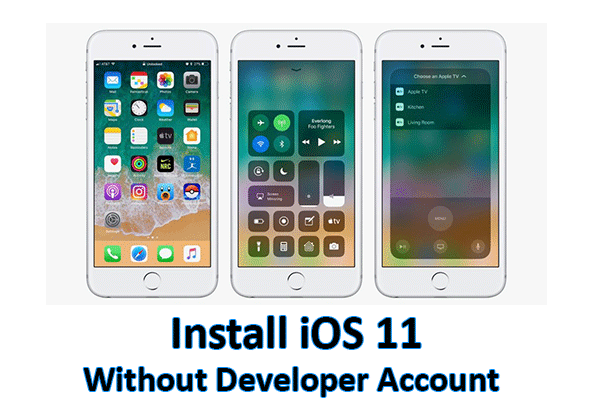 As we said, if you cant stay this longer, you can get your hands on iOS 11 beta without having to sign up for a developer account. And yes, you don't have to have your UDID registered either!
In this iOS 11 beta installation method involves verified Apple Configuration Profile that triggers an OTA update to the beta firmware. before any installation, backup your device to iTunes or i iCloud. Because if something went wrong, you can restore all of your data without issue. And also check, if your device is compatible for iOS 11 installation form here.
Check out  iOS 11 deference and hidden features
How To Install iOS 11 Beta 2
Step 1: Launch safari on your iOS device and open this link. https://goo.gl/Gpjwiq
Step 2: Download profile to your device by tapping the download button
Step 3: After that, it will ask "on which device would you like to install this profile?" just select iPhone.
Step 4: Now you can hit install. Then it will install your profile and device will reboot.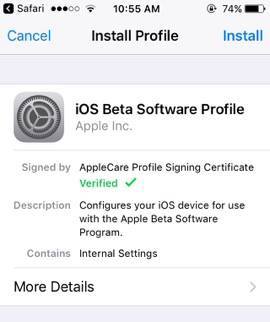 Step 5: Once it rebooted navigate to General > Software Update and you should find the 'iOS 11 Developer beta OTA' update waiting for you there.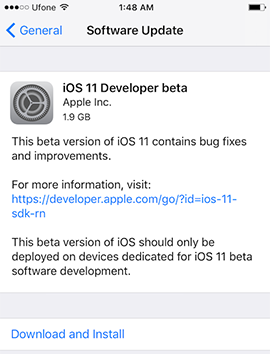 Step 6: Hit Download and Install it will take sometime to get install and device will reboot.
Once it reboot, you can enjoy with install iOS 11 beta 2. Follow us on Twitter, like us on Facebook and add in Google+ circle to get latest updates and iOS news via social media.