In This article, i will guide you to Jailbreak iOS 10.1.1 with Using Yalu and Cydia Impactor. This jailbreak released by Luca Todesc. This is a beta and Semi-Untetherd.
you can get know more details about this new jailbreak release from last article.
Read: Finally iOS 10.1.1 Jailbreak Released
             iOS 10.2 Jailbreak for iPhone and iPad
As we talked before,This jailbreak might create some issue unless you are not a developer. So, its your won risk to do this. Our recommendation is wait for some stable version in jailbreak.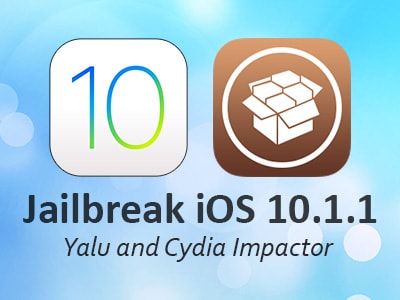 Here is requirement of your device to jailbreak.
iPhone 7 and  iPhone 7 plus iOS 10.1 or iOS 10.1.1
iPhone 6/ iPhone 6 plus iOS 10.0.1 – 10.1.1
iPad iOS 10.0.1 – 10.1.1
Free developer ID ( free create appleid.apple.com)
Latest Version of iTunes
Mac or Windows Computer
How to jailbreak iOS 10.1.1 using yalu and Cydia impactor
Make sure to backup your data using iTunes and disable touch ID from setting.
Settings > Touch ID & Passcode.
Disable Find my iPhone from your device Setting > iCloud > find my phone
1: Download latest Cydia Impactor from here.
Download yalu jailbreak IPA from here

2: Now connect your IPhone or iPad using USB
3: Open The Cydia impactor.exe file.
4: Once your device get recognize from Cydia Impactor , It will show on drop down list.
5: Drag and drop ipa file to Cydia Impactor.
6: Then It will ask your apple ID and password Just enter it
7: Then you have to wait for few mins.
8: Next it will show up developer warning like below. Just click ok to continue.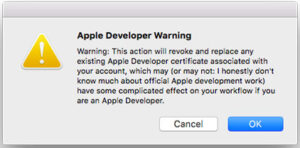 9: Just wait it until finish & once it finished disconnect your device and connect with wifi or mobile data.
10: Now go to Setting> General > Profiles & device management or general > Device management and tap trust and trust again.
11: Now tap mach_portal app on your home screen. You have to wait 10 to 15 seconds, then device will restart automatically. Cydia will show up in your home screen.
Read: What is Cydia Apps and Cydia Basics
If Cydia not there. Just reboot or hard reboot your device. Cydia will be there.Now you almost finished Jailbreak iOS 10. This is semi untetherd jailbreak. So you have to put jailbreak mode after every reboot your device.
Furthermore. Once you jailbreak your device. It will expire after 7 days. Then you have to follow above steps to jailbreak it again. It will not delete your tweaks or data during re jailbreak. If you have question regarding to this leave a comment.