Finally, Phoenix jailbreak IPA to jailbreak iOS 9.3.5 on 32-bit released for iPhone, iPad and iPod touch devices.
Most of users are wait for this jailbreak. iOS 9.3.5 jailbreak is out now and support for all 32-bit devices. As well as, this iOS 9.3.5 jailbreak is semi-untethered and created by Siguza and tihmstar of Prometheus fame with some assistance from mbazaliy and Luca Todesco, and UI has been designed by realkjcmember.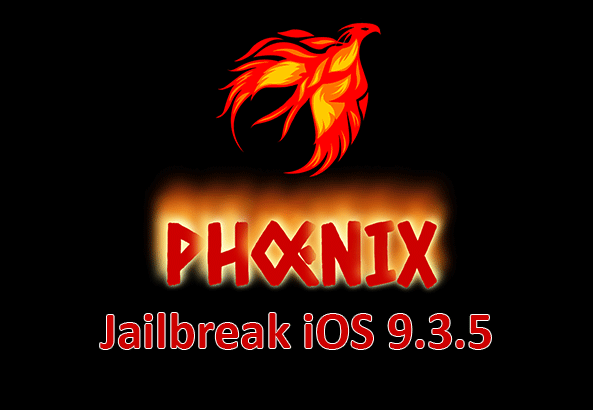 There are few jailbreak methods. We talked it previous article "What is jailbreaking". This is semi-untethered, it means when reboot your iOS device, you will need to re-signed and re-sideloaded using Cydia Impactor every seven days. Sometime it depend on which type of certificate used to install it on your iOS device.
You can try this Phoenix jailbreak for your iOS 9.3.5 iPhone, iPad or iPod touch 32-bit device. Follow below instruction for jailbreak iOS iOS 9.3.5.
How to Download and Use Phoenix Jailbreak iOS 9.3.5  for  iPhone, iPad and iPod touch devices
Step 1: First of all download Phoenix jailbreak for iOS 9.3.5 from this link
Step 2: Now you need to sideload Phoenix IPA to your iOS device. You can follow below two method to sideload Phoenix IPA app
Step 3: Once you are done with sideload Phoenix IPA with Cydia impactor. Go to Home screen and tap on Phoenix  jailbreak app.
Step 4: Tap on 'Prepare For Jailbreak' button to start the iOS 9.3.5 jailbreak process.
Step 5:  Now wait for app to respring your device and until complete jailbreak.
Step 6: After respring process, you can see cydia icon on your iOS device.
Finally Jailbreak is done. You can launch cydia icon from your iOS device home screen and install Cydia Sources and cool Cydia Tweaks. Below article guide you to how to add cydia source to cydia app.
Get more Cydia Tweaks for  Phoenix Jailbreak Cydia app
Keep in mind this is semi-untethered jailbreak, You need to re jailbreak your device in everyy reboot. If you reboot your device once you jailbroken with Phoenix jailbreak app. Just run "Kickstart Jailbreak" on Phoenix jailbreak app and it will back to jailbreak state again.
As well as, whenever the Phoenix jailbreak app certificate expires, you will need to re-sign and re-sideload it using Cydia Impactor again to get jailbreak state again.
If this Jailbreak iOS 9.3.5 With Phoenix Jailbreak article useful and helped you, don't forget to share with social media. Thanks for visiting us. Keep in touch with us for latest updates. Follow us on Twitter, like us on Facebook and add in Google+ circle to get latest updates via social media.