iOS 12 beta version available to download for developers. There are more new features coming with new iOS 12. So, We are trying to discover all of it and bring the new features for you.Today we will talk about Screen Time App Limits features.
Both are part of Apple's attempt to not only make us more aware of how we use our phones. But it also to give us the tools we need to take control. Specially how our children use them, too. So, it will very helpful for us.
This is feature (Screen Time and App Limits) will available coming September when iOS 12 official release for public. If you already installed beta version to your iOS device you can try that. We will guide you how to use Screen Time App Limits.
How To View Your Screen Time iOS 12
Step 1:  First Open the Settings browser app.
Step 2: Scroll down until you see the new Screen Time section. Now tap it.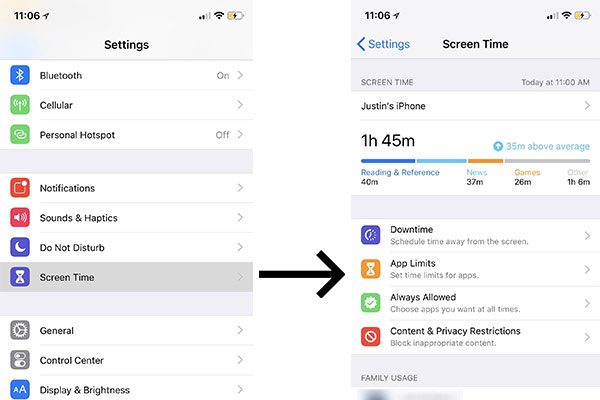 Step 3: Now you can see how much time you have spent on that device that running iOS 12. it will take moment to show the result. Time will divided in to categories and depending on your own stats.
Step 4: By Tapping on the graph will show you a more details view and you can see there is a option  to see stats over a day or a 7-day period up top.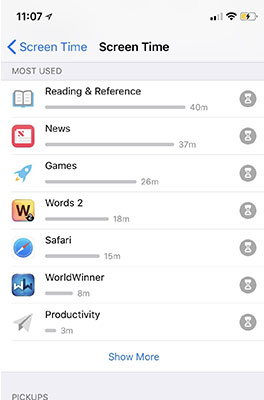 Step 5: Scroll and see statistics, how many time you pick your phone up. How many time you got notification according to app you are use in your device.
How To Set Up App Limits iOS 12
Step 1: In the Screen Time section, You can see  an option for App Limits. Just tap it.
Step 2: Now tap Add Limit button.
Step 3: Then it will ask to select a category of  app with including entertainment , Music, Games and etc.
Step 4: Now you can choose the category you want to limit. Tap Add.
Step 5: Now you can select how long you want to able to use those apps. You can select it according to different days,
such as allow more game time on weekends.
Step 6:  If you want to limit some specific app. you need to tap hourglass beside its name in the Screen Time section of Settings. Then apply  same process applies as before.
You may also like to check out:

If you have any other ways to watch Screen Time App Limits feature, Let us know.  Follow us on Twitter, like us on Facebook and add in Google+ circle to get latest updates via social media.