In this tutorial we will guide you to download and install iFile on iOS 11 iPhone iPad and iPod touch. No any jailbreak required for this installation. iFile app is very famous app among iOS users. It's fair to suggest that a fairly high percentage of device owners will have at least heard of it.
What is iFile app
iFile is very powerful app which allow to browse, move, delete or modify any file on your iPhone. You can easily access file downloaded from internet directly without using iTunes software. As well as able to customization of files on your iOS device such as sound, text, images, movies, HTML, web archives, Microsoft and Apple iWork files, PDFs, and compressed formats. Therefore we can tell it is a complete file manager and viewer running under user root.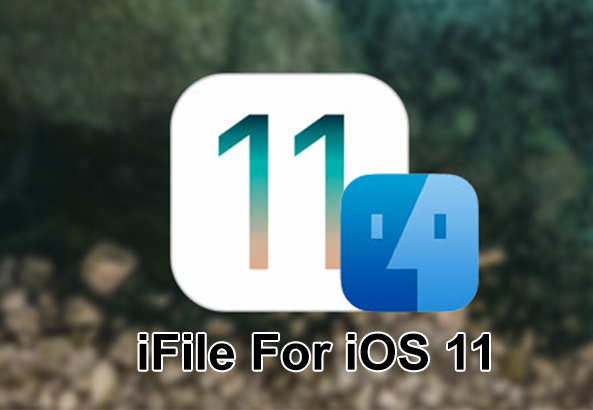 Previously this iFile available for Jailbroken users only. But this particular version for non-jailbroken devices is hindered slightly by the lack of root access on a device with stock iOS so it operates in a sandboxed environment. Therefore some system folders won't be accessible.But there are more files and folders you can access and edit.
What are the features of iFile on iOS 11
Able to Copy, paste, rename, and move files
Can edit text files and property lists, such as configuration files.
Able to unpack ZIPs and other compressed files.
Import Mp3 and other files into your device.
Upload and download files from iFile's built-in web server via a web browser
How to install iFile on iOS 11
Step 1: To get install iFile app to your iOS device. you need to have iFile iPA file in your computer.So, you can download iFile iPA file from here.
Step 2: Hope you download iFile iPA to your Computer. Once you have that iPA file, you need to sideload iFile iPA with using cydia impactor. There are two ways to get this done.SO, just follow one of below method to sideload iFile iPA file.
Step 3: Once you followed one of above method, you are done with sideload iFile iPA file. Now iFile app in your iOS device. But you cannot run it due to untrusted developer.  Therefore, launch Settings.app on the device and navigate to General > Profile(s) & Device Management.
Step 4: Now Locate and select the profile associated with the iFile installation. Tap on Trust and then Trust again.
It will get a necessary permissions to run the application. Now you can run iFile app without any issues
DOWNLOAD IOS 11 SUPPORT APPS LIST BELOW
Hope you are successfully Installed iFile on iOS 11. If you have any question regarding to this, comment it below. We will help you. Follow us on Twitter, like us on Facebook and add in Google+ circle to get latest updates via social media.