iOS 11.3.1 Jailbreak  tool call Electra app has released by Coolstar. Hope yo are done with jailbraking iOS 11.3.1. Now its time to find and install  complete list of iOS 11.3.1 compatible jailbreak tweaks and apps.
Electra jailbreak app comes with a Project Repo unclutter tool. which means, it filter out jailbreak apps and tweaks that are not compatible with iOS 11.3.1 – iOS 11.2. Some time corrupted or non-compatible tweaks will make some issues to your iOS device.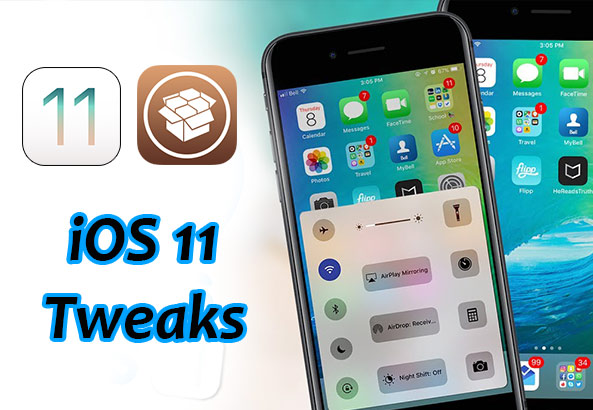 Latest Cydia Sources to your newly jailbroken iOS device.
There are few Cydia tweaks which are work without any issues with iOS 11.3.1. you can add to your iOS device.
iOS 11.3.1 Compatible Jailbreak Tweaks
9folderz
Activator
Alkaline
Anemone
BatteryLife
BetterPowerDown
BrightVol
Cephei
Chrysalis
ClassicFolders 2
Codling
ColorBanners 2
ColorMyCCModules
Cylinder
Filza File Manager
Flame
libcolorpicker
LinkOpener
Luminous
MapsOpener
NoLargelitles
NoTrending
Opener
PreferenceLoader
Rocket Bootstrap
SoundTasker
StatusFolder
StatusSwitcher
Ventana
YouTube Tools
Zeppelin
All of these jailbreak tweaks that you can install thought cydia to your iOS device. It tested and works on  iOS 11.2 – iOS 11.3.1 with Electra jailbreak. We will update this list regularly.If you have any tweaks which works with your iOS device, just comment it below. Then we can add it to our list.
You may also like to check out:

If you have any questions regarding IOS 11.3.1 Compatible Jailbreak Tweaks, Let us know.  Follow us on Twitter, like us on Facebook and add in Google+ circle to get latest updates via social media.