Security researcher and Pwn2Own computer hacking champion Richard Zhu has  released a video in twitter which shows jailbroken device running Apple's latest iOS 11.4 release. iOS users wait for an Electra jailbreak Release for iOS 11.3.1 but Zhu is showing off a liberated version of iOS 11.4 jailbreak  to community.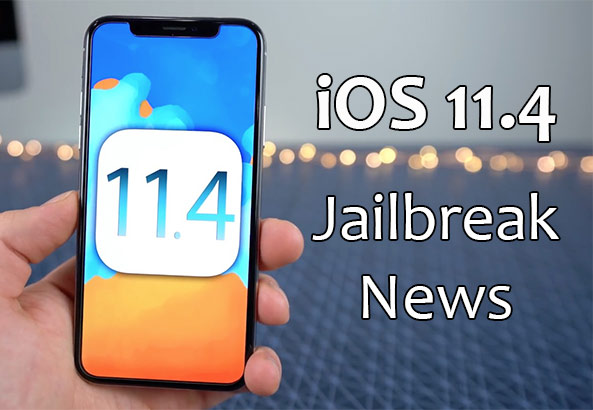 Richard Zhu is not a well know person in the jailbreak community, But he is the 2018 champion of Pwn2Own. He found some vulnerabilities in Microsoft Edge and Firefox. He got $120,000 in reward money for his findings. it should be enough information to convince that this jailbroken video is legitimate.
ios 11.4 jailbreak pic.twitter.com/fJOpkQlpOo

— Richard Zhu (@RZ_fluorescence) June 12, 2018
The video shows an iPhone 7 (iPhone 7,1) running iOS 11.4.
This video shows that device is installed the latest available firmware with iOS 11.4. And he shows Cydia app icon  on the Springboard and then showing Cydia being loaded with error. Then he go to Terminal app on the device and types some commands to show that device have root access. He didn't reveal any details related to jailbreak app or any information regarding that.
With this quickly release of iOS 11.4 jailboken video. We can assume that Zhu has been working on putting together a jailbreak for earlier versions of iOS and exploits still applicable in iOS 11.4 jailbreak.
Will Richard Zhu release his iOS 11.4 jailbreak?
It is unclear whether Zhu plans to release his jailbreak. And Developer coolStart also has been working with an Electra jailbreak of iOS 11.3.1. Hope it will available soon for jailbreak community.
You can try Electra jailbreak Tweaks list below.
Furthermore, we can stay positive about that thing that have been show in video ( iOS 11.4 jailbreak ). We can wait and see what will comes next for jailbreak community.