In this article we will talk about which iPhone, iPad or iPod touch device are capable to install and running iOS 11. iOS 11 beta version has been released in to the hands of those registered on the Apple Developer Program. Unfortunately, in this time bad luck for iPhone 5 and iPhone 5c users. Because They officially for 4-inch iPhone 5 and iPhone 5c from iOS 11 Compatibility.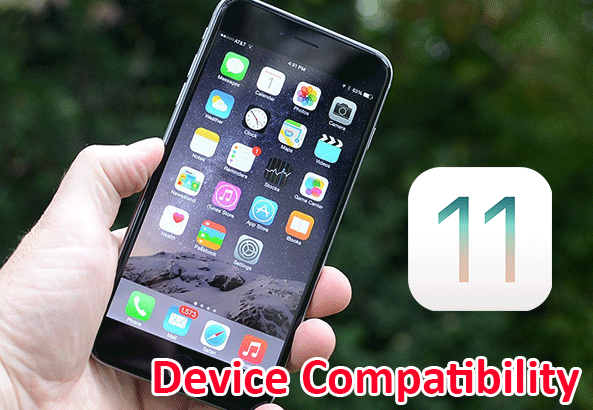 Developers typically offer support for the current major version of iOS minus one, which means that up until now they have had to support all the way back to iPhone 5 and 5c thanks to iOS 10. Reason behind this drop is that, new iOS not support for 32-bit devices. It mean 32-bit devices hardware not support for iOS 11. Apple has been warning users of this upcoming change which informs that 32-bit apps will no longer work with future versions of iOS if they aren't updated.
According to app announcement,they support only 64-bit hardware devices only. Check put below list which are support iOS 11.
iOS 11 Compatibility devices list
iPhone
iPhone 7
iPhone 7 Plus
iPhone 6s
iPhone 6s Plus
iPhone 6
iPhone 6 Plus
iPhone SE
iPhone 5s
iPad
iPad (9.7-inch)
iPad Pro (9.7-inch)
iPad Pro (12.9-inch)
2017 iPad Pro (12.9-inch)
2017 iPad Pro (10.5-inch)
iPad mini 4
iPad mini 3
iPad mini 2
iPad Air 2
iPad Air
iPod touch
iPod touch 6th generation
In this iOS 11, Apple may have taken the opportunity to remove support for 32-bit devices, but the list of compatible iOS 11 hardware is still extensive. We will add that iPhone 8 to this list once it released in later this year. If your iOS device listed above, you can update iOS 11 without any issue. Hope you got an idea about what the iOS Compatibility devices.
Follow us on Twitter, like us on Facebook and add in Google+ circle to get latest updates and iOS news via social media.