Today we will look in to what are deference between iOS 11 vs iOS 10 visual differences comparison in side-by-side screenshots on iPhone device. Before update to iOS 11 beta, we all want to know how iOS 11 beta looks like and what are the newly added features. You can get what are the newest features in iOS 11 form below link.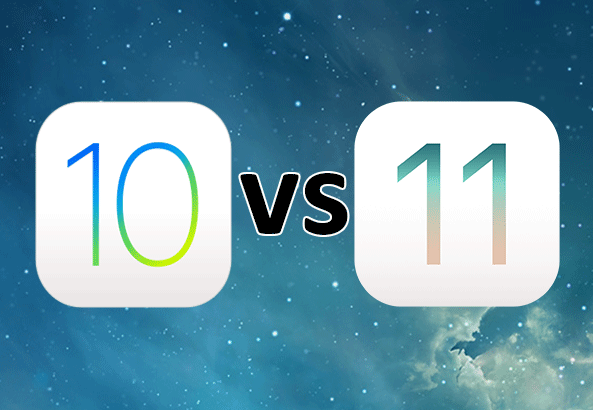 Note: Left screen shots are iOS 10 and Right Screen shots are iOS 11
iOS 11 Beta Vs iOS 10 Visual Differences

iOS Home screen: iTunes and App Store have got fresh new icons in iOS 11.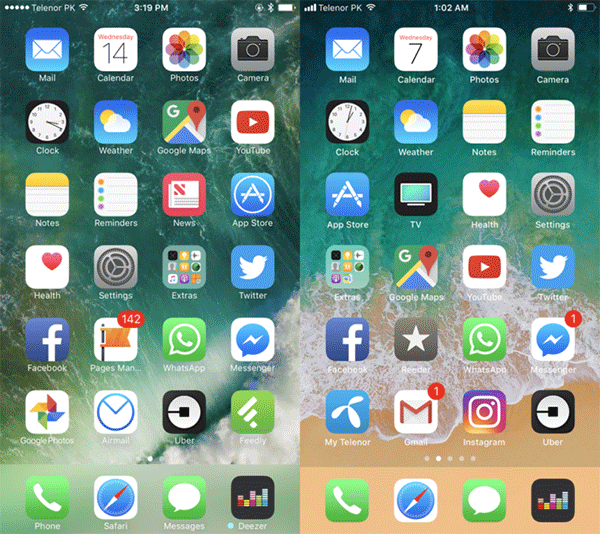 App Store: In iOS 11 is also one of the differences that you will likely notice is the redesigned as they promised before.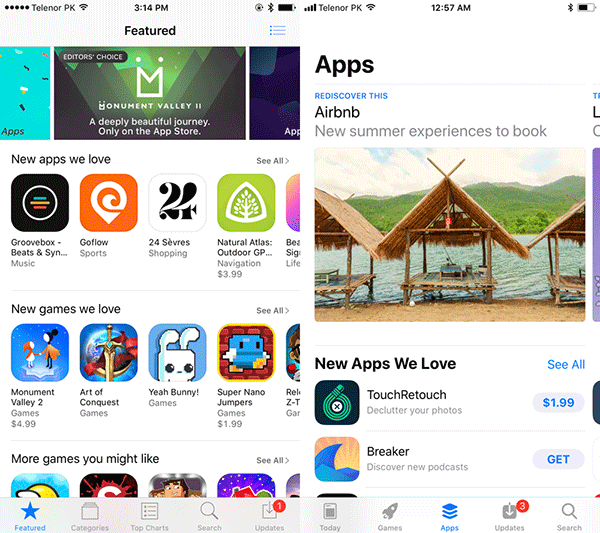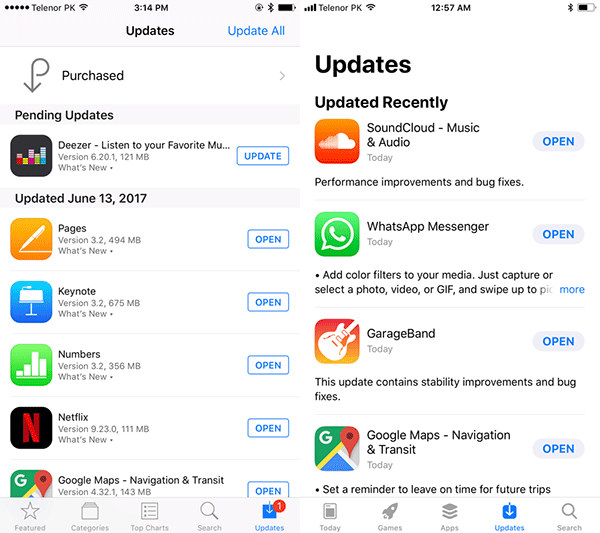 Calculator: Now, we know that the Calculator is far from the most exciting app baked into iOS, but it's had a lick of paint for iOS 11 with round buttons the order of the day.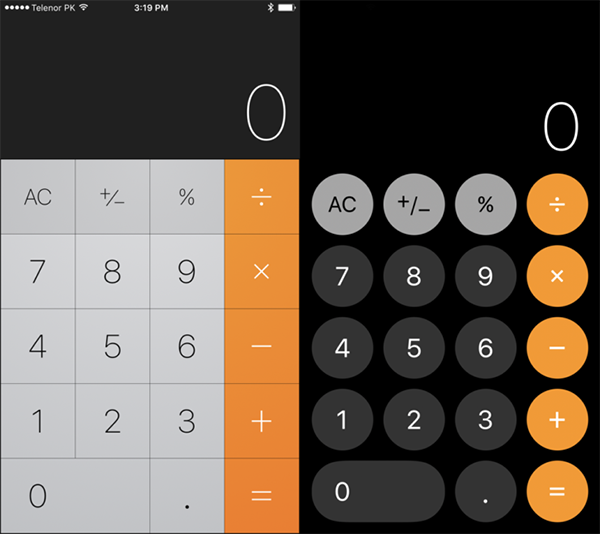 Passcode entry: The number buttons on the lock screen passcode entry interface have been changed slightly.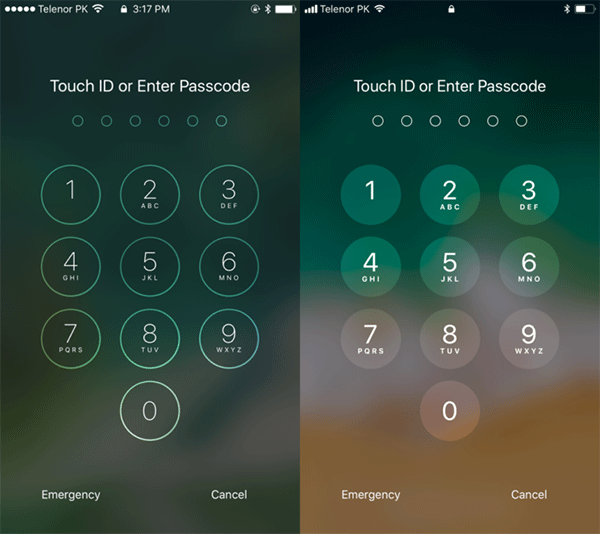 Notification Center: Apple has tweaked the way notifications are displayed.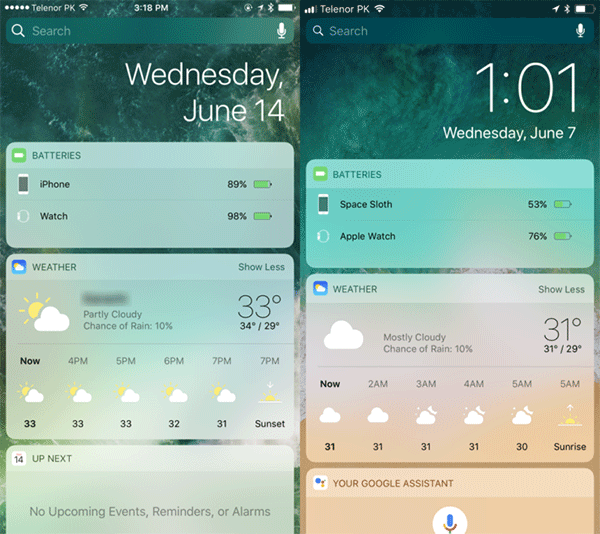 Phone app: This is same like before, but numbers on the Lock screen's passcode entry interface have changed, so have the numbers in the Phone app's dialer.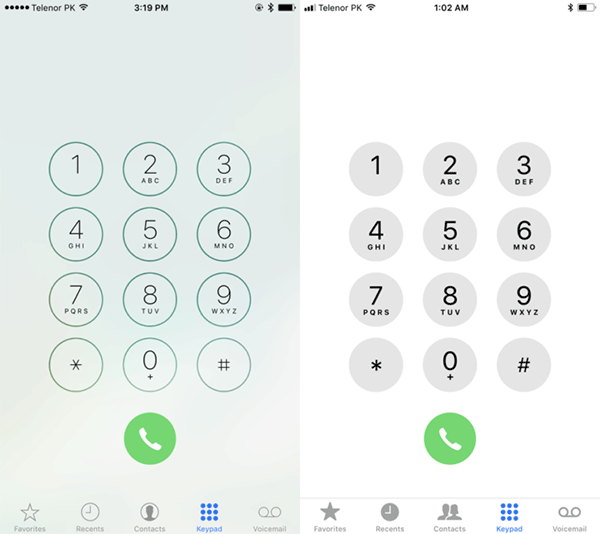 Control Center settings: Options in control,there are toggles for choosing exactly what will, or will not be displayed, for customizing toggles and more.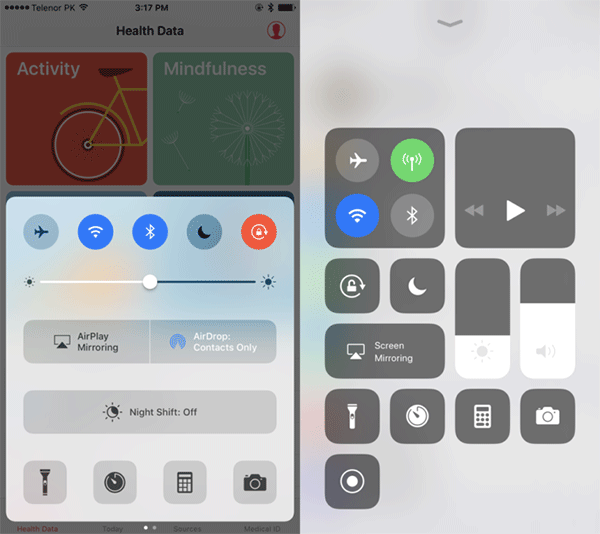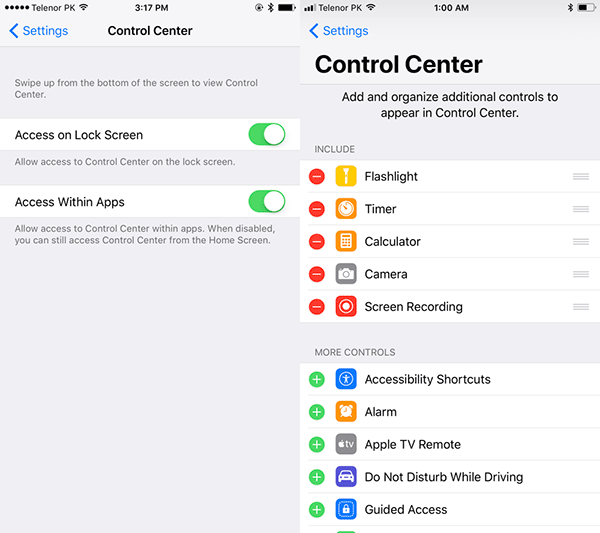 Settings: Finally, the Settings app has received some attention with a new interface that looks less utilitarian and more modern.

Siri: While speaking with Siri is the main aim, the way it looks on-screen has been adjusted a little, with a different blur effect and icons.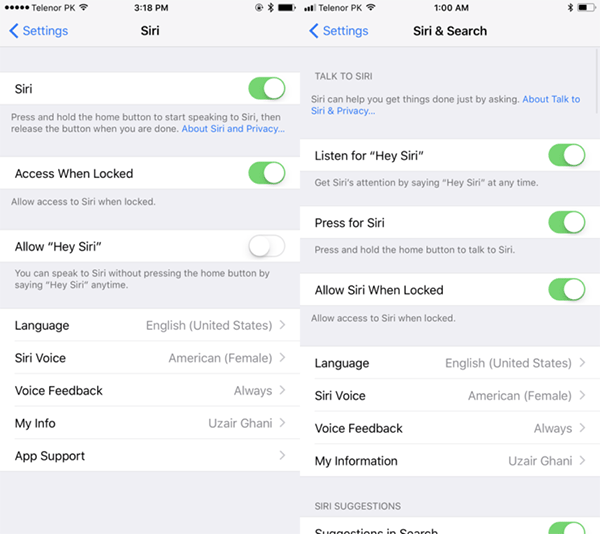 In conclusion, iOS 11 Beta is without a doubt miles ahead of iOS 10. Apple has managed to outdone itself yet again in this department and things will only improve down the line. Currently sitting on the first beta release of iOS 11, this means that things will change when the OS hits final download channels later in the Fall. What do you think about iOS 11 Beta? Do you think it looks better compared to iOS 10? Let us know in the comments section below.
Furthermore, follow us on Twitter, like us on Facebook and add in Google+ circle to get latest updates and iOS news via social media.