Basically, iPhone is not a cheap device. Every year they come up with new features and technologies. In This year, It's expected that Apple will launch three new iPhones. iPhone 7s, the iPhone 7s Plus, and, the iPhone 8 (or iPhone X).This is the latest expectation for iPhone 2017 Release so far.
Read: 48 Compatible Cydia Tweaks for iOS 10 – iOS 10.1.1 Jailbreak
iPhone 8 Rumored to Cost  More Than $1,000 Expected
Nowadays also iPhone 7 plus 256gb price tag up to 969$. According to a new report by "Fast Company", apple gonna release more new features for iPhone 8, because of their 10th anniversary. Specially new design and premium features iPhone 8 cost more than 1000$ as expectations. It would be more expensive than any iPhone 7 currently available.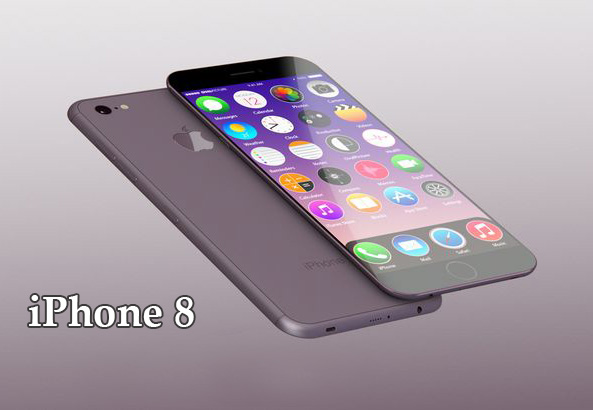 According to that "Fast Company" report, This new iPhone 2017 Release will be held in later this year and multiple phone will release like previous years. Its looks likely that a pair of 4.7-inch and 5.5-inch iPhone 7s handsets will be released with a 5.8-inch iPhone 8, Because of this, device will get all attention and good price tag with it. Hardware volume up, down button and mute switch said that, It likely to be replace with touch sensitive feature. Screen will be possible to curved and  more smarter look than iPhone 7.
As that report said, they will gonna introduce new technology like 3D imaging technology being used from Lumentum. It could be used for face authentication for some security levels.
Our source says Apple has been working with Lumentum (formed when JDS Uniphase split in 2014) on 3D-sensing technology for the new high-end phone. It remains unclear how the technology will be applied, however. It could be used to recognize the user's face for authentication. It could also be used in the camera to provide better image resolution. It could even be used in some form of augmented reality application, according to our source.
As far as the report is concerned Apple plan to use organic light-emitting diode( OLED ) display for screens. It will be great and stretch for iPhone. So price will up in coming iPhone 8. Because apple pay much for current iPhone screens.
iPhone 2017 Release Expected With Wireless Charging Feature
According to new report from KGI claims said that, 2017 apple iPhone Come up with wireless chagrin feature. Previous some report also predict this wireless charging feature. And this feature would available in highest-end iPhones. This will be one of best selling point for iPhone 2017 Release model in this year.
Read: 14 Reasons To Why You Should Jailbreak iPhone, iPad and iPod On iOS 10
As reports says,Constructions of the iPhone 8, material of use to overall design, wireless charging implementation means device can produce more heat. So apple must use more individual parts inside to solve this all.Which meant it cost more that previous iPhones.
In addition, We can expect these features according to that reports so far. No matter what features they are gonna releases. We can expect apple gonna release 3 iPhone in this year with new features because of apple 10th anniversary. Release Date can be around September according to past years. So iPhone 2017 Release will be a biggest year for iPhone since 2007.
Follow us on Twitter, like us on Facebook, and add us on your circle in Google+ to update with latest news from us.