As we expected  Coolstar has finally released Electra Jailbreak tool to jailbreak iOS 11.3.1 – iOS 11.2. Previously he released few version of Electra jailbreak tool. At last he released latest version of the Electra jailbreak tool which help to jailbreak Apple's device running firmware up to version iOS 11.3.1 and iOS 11.2. If you willing to jailbreak your 64-bit compatible iPhone or iPad using Electra, then here's a tutorial for it.
First of all, not this is a semi-untethered solution. Hope you know what is  semi-untethered.  It mean means that the Electra app will need to be opened and the device re-jailbroken each time it is rebooted or powered off.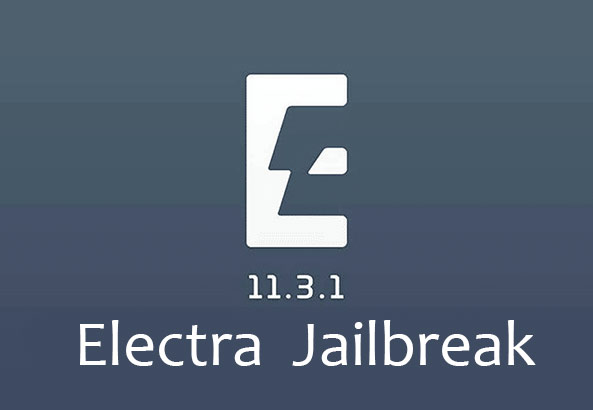 There are some important points you need to look in to before jailbreak your iOS device. Let see what are these.
What iOS version are support to Electra jailbreak
iOS 11, iOS 11.0.1, iOS 11.0.2, iOS 11.0.3
iOS 11.1, iOS 11.1.1, iOS 11.1.2, iOS 11.2, iOS 11.2.1, iOS 11.2.5, iOS 11.2.6, iOS 11.3 and iOS 11.3.1
It does not support the following iOS 11 versions:
iOS 11.4
iOS 11.4.1 which is currently in beta
What iOS devices are Support to Electra Jailbreak
iPhone X, iPhone 8, iPhone 8 Plus, iPhone 7, iPhone 7 Plus, iPhone 6s, iPhone 6s Plus, iPhone 6, iPhone 6 Plus, iPhone SE, iPhone 5s
12.9-inch iPad Pro, 2nd generation 12.9-inch iPad Pro, 1st generation 10.5-inch iPad Pro, 9.7-inch iPad Pro, iPad Air 2, iPad Air, iPad
5th generation, iPad mini 4, iPad mini 3, iPad mini 2
iPod touch 6G
Make sure to backup your data and fully charge your battery before start Electra jailbreak.
Requirements for Electra Jailbreak iOS 11.3.1
Latest version of Cydia Impactor for your PC or Mac, Download from cydiaimpactor.com.
Window PC or Mac running PC .
The latest version of iTunes.
A free or full paid version of Apple Developer ID (developer.apple.com)
Latest version of Electra jailbreak iPA. get it (https://www.coolstar.org/electra/)
You can see two version abailable to download Download (Dev Account) &  Download (Non Dev Account). Two versions of Electra jailbreaks is same. We recommend going with Non-Dev version for all users.
How to Jailbreak iOS 11.3.1 – iOS 11.2 Using Electra Jailbreak On iPhone, iPad And iPod Touch
Step 1: Connect your iOS 11.3.1 device to PC via USB cable. Just backup your data through iTunes as we talked before.
Step 2: Now enable Airplane mode, disable Siri and reboot your device first.
Step 3: Hope you downloaded Electra jailbreak iPA  file in your computer, like we mention about requirements. Now you need to sideload Electra jailbreak iPA file to your iOS device with using Cydia Impactor. Try one of below way to sideload Electra jailbreak iPA file.
Step 4: Once you are done with sideloaded Electra jailbreak app. Now you need do some few things before run the Electra jailbreak app. Navigate to Settings > General > Profile(s) & Device Management and find the profile according to Electra IPA that you just sideloaded. Just select Trust  and Trust again.
Step 5: Go to home screen and tap on Electra  jailbreak App. Now you can see button titled Jailbreak in the middle of the screen.  You can tap this button to begin the process, Make sure that the "Tweaks" toggle is set to the On position.
Step 6: Within short time, Electra app will rebooting the device automatically. Once it come to lock screen, you can unlock it. Now launch Electra again and hit "Jailbreak" again. It will continue the jailbreaking process. After process done, you will get notify that you have successfully jailbroken the device. Just go to home screen and see, Cydia app will there.
Done with Jailbreak iOS 11.3.1 ? get the latest cydia tweaks to iOS 11.3 below.
Done with Jailbreak iOS 11.3.1 ? get the latest cydia source to iOS 11.3 below.
You may also like to check out:

Finally  you are done with jailbreak iOS 11.3.1 If you have any question regarding to this, comment it below. We will help you. Follow us on Twitter, like us on Facebook and add in Google+ circle to get latest updates via social media.