Today we will share new Jailbreak Tweaks For iOS 10 device. In every weeks we bring best updated Cydia tweaks to your jailbroken iPhone, iPad and ipod.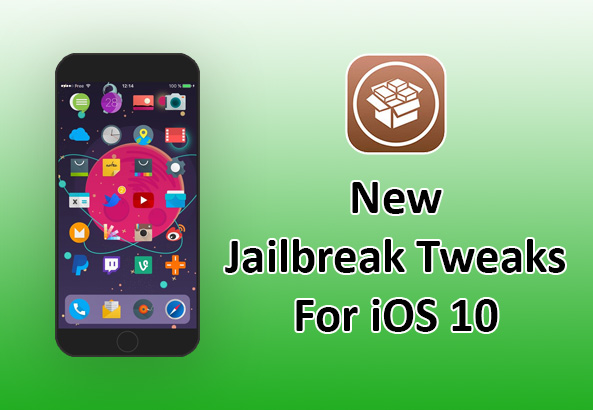 DiscreetVoiceMemos (Free, BigBoss)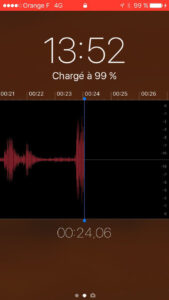 This is also good cydia tweak which make creating a voice memo a tad more discreet by removing certain UI elements that give it away. Such as the red status bar or the waveform on the lock screen.You can give a try.
NoMoreStories (Free, BigBoss)
Not a fan of the new Facebook Stories feature? This tweak will remove Stories from the top of the Facebook app, reducing clutter in the process.
GoAway (Free, BigBoss)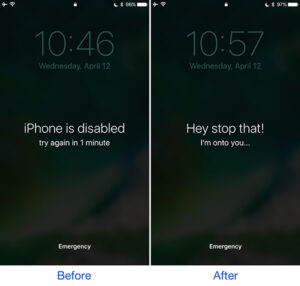 By using this GoAway cydia tweak, you can change "iPhone is disabled" lock screen text to anything you want.So you can change iPhone is disabled in to "Hey Stop That". It will show like above.
StatusPeek 2 ($0.99, BigBoss)
StatusPeek is available for iOS 10 now. Its just predecessor, a feature of the android user interface display status bar in place of the Notification Center handle when you swipe down from the top in a full screen app. It cost 0.99$. If you are interested, you can give a try.
WAAutoReply ($5, BigBoss)

WAAutoReply tweak adds an auto-reply option right within WhatsApp, Allowing you to have a custom text sent in reply to any incoming messages with the flip of a toggle. It cost 5$. But worth to try it.
Siliqua (Free, BigBoss)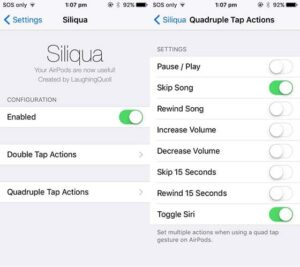 This tweak is useful for those who are using Apple's AirPods. Siliqua adds a bunch of double- and quadruple-tap actions for the wireless headphones, letting you map multiple actions to either trigger.
AirDrop Disabler (Free, BigBoss)
If you rarely find the need to share files over AirDrop and feel you could do without the clutter the AirDrop section adds to the Share Sheet, this tweak is your answer.you can give try for this free tweak.
Get More Cydia Tweaks
In conclusion,we hope this  new Jailbreak Tweaks For iOS 10 helps to make your device cool. Follow us on Twitter, like us on Facebook and add in Google+ circle.