Pangu jailbreak team is a Chinese mobile security experts who mainly release jailbreaking tools. Since they released Pangu jailbreak tools for iOS 7 and 8. Finally, pangu developer team release pangu jailbreak iOS 9.2 to 9.3.3 for iPhone iPad iPod devices. Therefore pangu released semi-untethered jailbreak and it fully functional Cydia for 64bit iOS devices.
So make sure you device 64bit support before jailbreak.
Read: What is Cydia Apps and Cydia Basics
             Jailbreak iOS for Install Cydia on Apple iPhone

Pangu jailbreak Support 64bit iOS device list
iPhone 5s, iPhone SE
iPhone 6 , iPhone 6 Plus, iPhone 6s, iPhone 6s Plus
iPad mini 2, iPad mini 3 , iPad mini 4, iPad Air, iPad Air 2, iPad Pro
iPod Touch 6G
Pangu jailbreak Support iOS versions
iOS 9.2.1, iOS 9.2
iOS 9.3.3, iOS 9.3.2, iOS 9.3.1, iOS 9.3
Furthermore if your device not mentioned above, You cannot do Semi-untethred with pangu jailbreak and get install Cydia to your iOS device. You can follow the below guideline to  9.3.3 jailbreak with using pangu jailbreak. In addition i assume your IOS version is 9.3.3 and disable Find my iPhone feature for now. Turn off Touch ID and passcode for this process.
1. You can download Pangu app from pangu.io 
2. Connect iPhone to your Desktop Computer
3. Now open pangu run as administrator and tap ok to start installation.
4. Now run that PP application as administrator.
5. After that your device will get detect. Now tap green button to continue jailbreak. Then it will start processing.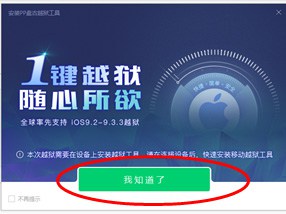 6. Once it over, you can add your apple ID and password and tap green button like below.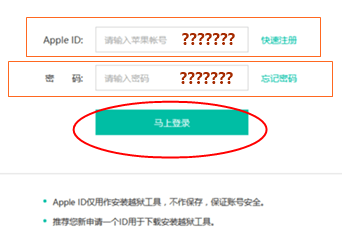 7. After that,Pangu app will visible in Apple device
8. Now go to Setting >> General >> Device management >> Tap trust device twice.
9. Now go to Home screen and Tap pangu app on your apple device. Tap on when it ask to access notification.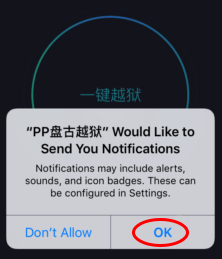 10. Now tap and, you will get a text lines.


11. Now you can lock your device by using home button, then you can see notification as storage full message, don't worry about it.

12. Now you can see cydia installation notification. So, you can tap on and see installation.
13. After that your device will restart and cydia will show in home screen with pangu.
14. Now pangu jailbreak done also You can start cydia and install apps.
Read:
Finally successfully jailbroken your iPhone, iPad or iPod Touch. Do not forget to read our article on Best Cydia Tweaks for 2017. Also, make sure to check out the list of tweaks available there. in conclusion, hope you got a good idea about pangu jailbreak if this article helps to you, share with others.