In this tutorial we will guide you to install Movie HD for iOS 11 devices. No jailbreak required for this installation.
Previously this app only available for jailbroken devices.It can get install through cydia app. But now you can install Movie HD for iOS 11 with using cydia impactor. Movie HD app is a awesome movie app just like MovieBox and PlayBox HD which give a immediate access to list of movies to watch.
Why do I choose Movie HD for iOS 11 devices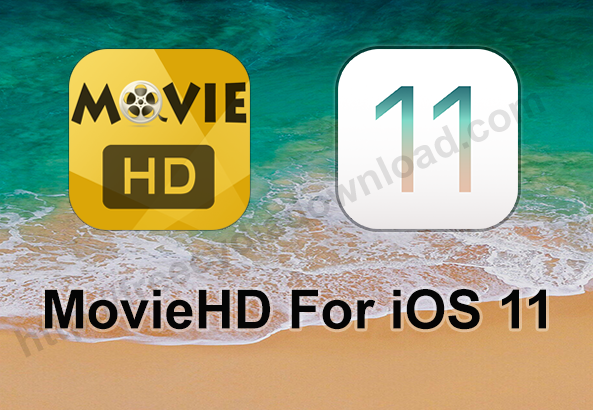 High quality movies can treamed with 720p, 1080p and fast steaming
Easy to create playlist from movie list
Search your favorite movies anytime
Innovative interface & very easy to use menu.
There are different Genres to get the movies for different times.
Movies and Tv Shows updates everyday.
Everything to operate the app efficiently are accessible easily from interface
How to install Movie HD for iOS 11 without jailbreak
Step 1: To get install Movie HD to your iOS device,You need to download Movie HD for iOS 11 support iPA file to your Computer. You can download movie HD iPA file from here
Step 2: Hope you download moviebox HD iPA file to your computer. Now you need to sideload moviebox HD iPA to your non jailbroken iPhone or iPad. To do this task, you need to get help from cydia impactor. There are two way to get this done. Try one of below way to sideload movie HD iPA file to your iOS 11 device.
Step 3: Now you are done with sideloading movie HD iPA file and you can see movie HD app icon on home screen.But you cannot launch it, once you try it, it will get crashes immediately
Step 4: To fix that you need to navigate Setting > General > Profiles & Device Management. This could also be listed under General > Device Management on some versions of iOS.
Step 5: Now you can see own profile for movie HD app. Locate the profile assigned to the Movie HD app and tap on it. Now select the Trust button in the middle and then select Trust again.
Step 6: Now you are done with fully installation of movie HD app. Go back to home screen and Tap on Movie HD app and enjoy.
What are the Alternative for movie HD app
Hope you are successfully Installed Movie HD for iOS 11. If you have any question regarding to this, comment it below. We will help you. Follow us on Twitter, like us on Facebook and add in Google+ circle to get latest updates via social media.