Recently, we talked about what is Cydia and Cydia basics. I hope you have a good understating about cydia app and why it is important for iOS users. I recommended you to read that previous article if you are new cydia user.
I assume that you have good knowledge about Cydia app now. Today i'm gonna give best Cydia sources which you can use to download various iOS apps and Games. First of all i hope you know how to add Cydia sources to Cydia app. If you are new to add cydia sources just read below articles, it will guide you to how to add Cydia sources to your cydia app.
We will share top 10 Cydia sources and Cydia repos. Most of all are sharing millions of  free tweaks, utilities, themes for jailbroken iOS device.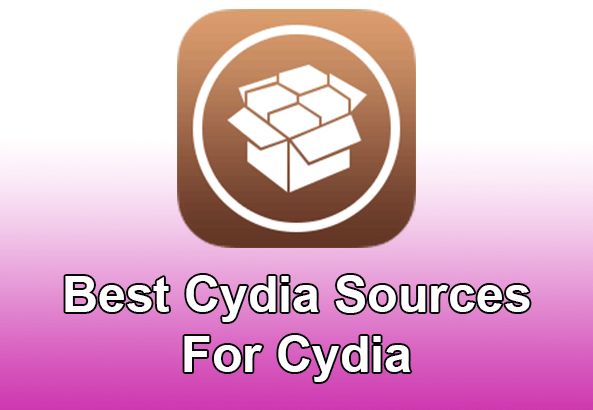 Best Cydia Sources 2017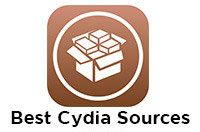 1. BigBoss Repository :
BigBoss is the biggest best Cydia sources available. Without bigboss, Cydia is nothing. You can try it to your device. It provide hundred of tweaks, themes apps etc. This source automatically installed when you install Cydia app. You can check it out from below link.
Repo link: http://apt.thebigboss.org/repofiles/cydia
2. ModMyi Repository :
ModMyi is another popular Cydia sources. It has different type of verities of tweaks. Furthermore their categories also categorized very well. You can find more application for education, travel, entertainment, business etc. In ModMyi you can try sbsetting and mywi. great paid tweak fro iPhone and iPad.
Repo link: http://apt.modmyi.com
3. iHacksRepo Repository :
This is also good Cydia source. They offers more tweak and apps for iOS devices. As wells as it helps to customize your iOS device too.
Repo link: http://ihacksrepo.com
4. iPhoneCake Repository :
iPhonecake repo is very famous among iOS gamers. Because it provide various type of games according to category with free games. If you are a game lover. you can try it.
Repo link: http://cydia.iphonecake.com
5. Insanelyi Repository :
Insanelyi is a another good repo. They also provide more useful apps and tweak. You can join their forum to get a new update and new application releases.
Repo link: https://insanelyi.com
6. FillippoBiga Repository :
FillippoBiga repo is provide good app to customize your iPhone, ipad. Give a try Springtomize is the app. In Addition It allow you to chance icons status bar folder, carrier logo, etc and everything you want to change.
Repo link: https://filippobiga.com/repo
7. iF0rce Repository :
iF0rce repo is well know for Bluetooth sharing. because there are plenty of Bluetooth application available.
Repo link: http://apt.if0rce.com
8. xSellize Repository :
xSellize is also about games repo. There are thousands of games available to download. Lot of categories available like NES, SEGA  actions games many more.
Repo link: http://cydia.xsellize.com
9. InsanelyiRepo Repository :
Did you get bored with look of your iPhone or iPad. why don't you try to add InsanelyiRepo to customize your mobile appearance. Because It helps to customize more feature of your iPhone and iPad.
Repo link: http://repo.insanelyi.com
10. vShare Repository :
vShare repo is the best repo for downloading free apps for your IOS device. Furthermore,thousands of tweak available to get download.
Repo link: http://www.vshare.com
Read: Best Cydia Sources For iOS 10 Jailbreak 2017
Hope you can get more application as you need from above Cydia sources. In addition some other repo which provide cool tweak, comment it below. If this article helps to you just share with others via social media. Subscribe to getting new articles easily from Cydia download.Follow us on Twitter, like us on Facebook and add in Google+ circle to get latest updates via social media.