Are you satisfied with current Facebook app features? Do you ever think that, if there have any modified Facebook app which include with additional features to get your works done easily? We all know, there are lot of facebook tweaks available in Cydia Store.but its for jailbroken iOS devices. However, we will help you to get install this modified Facebook apps to your non jailbroken iPhone, iPad and iPod touch. As well as, it included that lot of  features to handle Facebook. Today we will guide you to install Facebook++ iPA app on iOS 11 and iOS 10 to iPhone, iPad and iPod touch.
We all know that Facebook is the most popular social network in the world. All of users are doing many more activities using Facebook.Therefore, smartphone take first place. because most of users are using smartphone than computer to use Facebook. Because it easy to share instant videos, images, text and musics and all. It help to connect with your friends very closely.
Whats are the Features of Facebook++ iPA app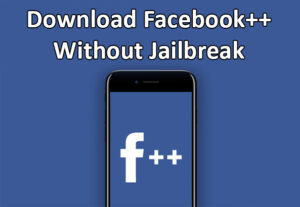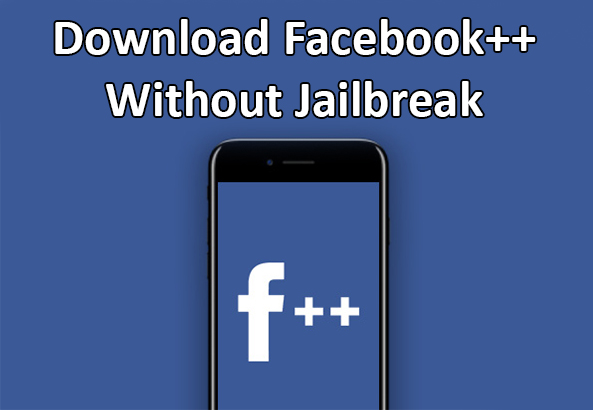 There are lot of features to describe. Once you got install Facebook++ app to your iOS device, you will get all below features to iPhone, iPad and iPod touch.
Facebook Messenger enhancements
Use in-app Messenger: You can chat with friends directly from within Facebook++, and get chat heads too.
Send unlimited photos: The official Facebook Messenger allows sending up to 6 photos at once. Facebook++ removes this limitation.
Disable VoIP: You can disable Facebook's VoIP features to save battery.
Message Timestamps: Instead of showing the timestamp for just the latest message, the in-app Messenger shows timestamps for all messages.
Facebook Feed Enhancements
Download Facebook videos: Copy videos to clipboard to paste or send later
Sidebar: Brings back the old sidebar navigation
Security Features
Set Passcode: Lock Facebook access with 4-digit passcode or TouchID.
Is Facebook++iPA safe to install?
These all content policy states that any application available on third party app store, Therefore, this is Not harm the device or device owner. All apps are reviews internally for malicious code ans stability. So, they have guarantee that using the apps from the BuildStore is safe for the gadget and users' private data.
HOW TO DOWNLOAD FACEBOOK++ IPA FOR IOS 11 and iOS 10 ON IPHONE, IPAD AND IPOD TOUCH WITHOUT JAILBREAK
First of all you need to remove your facebook app which you downloaded from apple apps store.
Step 1: Hope you followed similar guideline form our previous tutorials.Then you can understand the way of installing modified iPA for iOS device. So first of all you need to download facebook++ iPA to your ioS device.
Download Facebook++ iPA from here
Step 2: Now you have downloaded Facebook++ iPA file to your Computer. Now you need to sideload iPA file to your iOS device. We have two method to do it with Mac OS and windows computer. Follow below both guideline and
use one way to do it.
Step 3: Once you sideloaded Facebook++ app, You can see Facebook++ app on your iOS device Home screen, But you cannot Run it. Because you have one more step to do.
Step 4: Navigate Setting > General > Profile & Device Management. On some iOS versions, this option might be available at General > Profile(s) & Device Management or General > Device Management.
Step 5: Locate the profile that belongs to the Facebook++ installation. Tap on it and tap Trust and then Trust again.
Now you are done, You can launch Facebook++ iPA app. With the profile trusted, you will now be able to interact with the modified Facebook experience.
Try other App which include modified ++ versions.
In conclusion, We hope that you got installed Facebook++ iPA without any issue. If you have any question regarding to this, comment it below. We will help you. Follow us on Twitter, like us on Facebook and add in Google+ circle to get latest updates via social media.