Are you still waiting for jailbreaking iOS devices to install Cydia app? Why don't you try other Cydia Alternative which does not required jailbreak. Today we will guide you to install Mojo Installer for iPhone, iPad and iPod touch. Installing Jailbreak iOS apps without jailbraking is super easy with Mojo Installer.
What is a Mojo Installer
Basically, Mojo Installer app is a best cydia alternative. Mojo Installer always update with latest iOS Apps and Games. There are many more apps that stand so strong as a competitor for Cydia. You can expect improved and faster load times and better overall experience. Comparing Cydia And Mojo Installer, Both are provide Premium apps for free and more tweaks for your iOS device. Mojo Installer changed lot of features since first released. In the future also we can expect many more user friendly features. So, you can Easily download all of your favorite app without any issues with the help of  Mojo Installer app.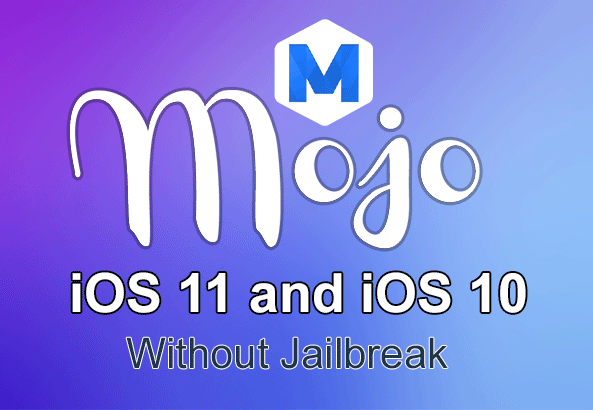 Compatibility of Mojo Installer
Mojo Installer App support large number of iOS version include iOS 11, iOS 10 and iOS 9. We have installed in on all of versions and work without any issues.
What are the features of Mojo Installer app
No jailbreak required for Mojo Installer Installation.
User interface is very smooth and friendly
No coding language required. Any users can use Mojo Installer app.
Able to search apps through app authors.
Track your installed packages and download from history.
5 Languages are available to translation Mojo Installer app.
How to Install Mojo Installer on iOS 11 or iOS 10 Without Jailbreak
Step 1: First launch safari browser and navigate to this web address, https://mojoinstaller.co
Step 2: On that web page tap on 'Install Directly from your iDevice'.
Step 3: After that, you will get a new page. Tap on 'Build Custom profile'
Step 4: Then tap on Install again and it will ask your Passcode. After that tap on install again.
Step 5: Now tap on 'Install Mojo' Button and follow installation process until it done.
Step 6: Once you done it, Mojo Installer app on Your home page and you can start using it.
Mojo Installer is not Working [Fixed]
Some time Mojo app not working due to some technical reasons or because of new update. We have some solution for that. We will guide you to how to fix Mojo error on your iPhone iPad and iPod Touch.
Mojo Installer Profile Installation Failed
Basically Mojo Installer, install all time without any error. But You can fix this by following steps.
Step 1: Turn on Airplane Mode
Step 2: Go to Settings > Safari, Click on Clear History and Website Data.
Step 3: Now just tap on 'Clear History and Data'
Step 4: Restart your iOS device and try to install it again with turn off Airplane mode
Mojo app not opening
Sometime app not open because of system updating. On that time please wait few minutes and try again. If the problem exist,Remove the app from your iPhone and re-install it again if you are still facing this issue. That will resolve the issue for sure.
What are the Alternatives for Mojo Installer
Therese days there are more more alternative for Cydia and Mojo Installer. All are provide different and different premium apps free. You can try
We hope that, This guidance helped you to install mojo installer to iOS without jailbreak. In case you face any trouble while downloading the app just leave a comment. In conclusion, We hope that you got to know about, mojo installer. If you have any question regarding to this, comment it below. We will help you. Follow us on Twitter, like us on Facebook and add in Google+ circle to get latest updates via social media.