In this tutorial we will explain how to install Pandora++ IPA on iPhone iPad and iPod which running iOS 10. For this process, No jailbreak is requires and you need to spend few moment to install Pandora app to your iOS device.
Those who are very familiar with music, Pandora app is wonderful experience for them. Most of music lovers in United States are using this Pandora app. In this Pandora music radio service, gives a personalized music experience which continually grows and evolves over time to suit the needs and listening tastes of the logged in user. Therefore this functionality lets users create free personalized radio stations featuring their favourite tracks, or genres artists for an enhanced listening experience. This is also like Spotify. Because it also provide a options to go Premium to get additional features as well as some functionality which some individuals think should just be included in the basic offering.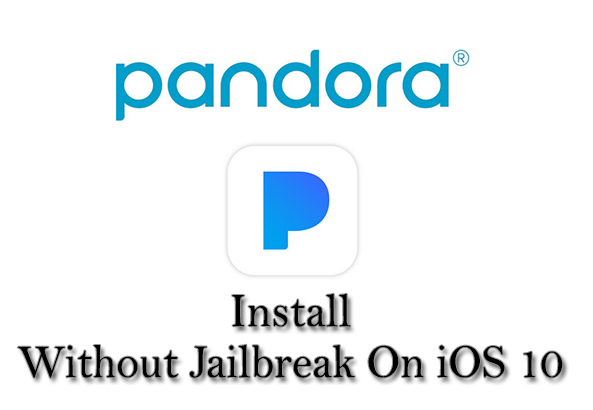 This Pandora app offering unlimited track skips to those who go through the process of installing it as default. By Pandora installation unlock the offline music download feature. it means that user can instantly download racks from the service to their device for offline playback. If you are a music lover and interested with these features. Get install Pandora app to your iOS device without jailbreak.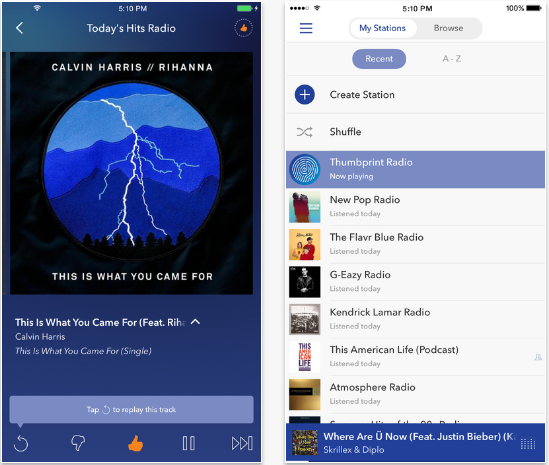 How To Install Pandora++ On iOS 10 Without Jailbreak
Before you need to install install Pandora music app. you need to download Pandora IPA file. You can download free Pandora IPA from here.
Now you may confuse how to install Pandora iPA file without jailbreak. Sideload iOS app helps to  install iPA file without jailbreak. You must have a Mac Or Microsoft's Windows platform Computer to Slideload your app. In previous tutorial we covered about How To Sideload iOS Apps Without Jailbreak with using Cydia Impactor.
Just follow Sideload iOS Apps guideline.
Finally, Go to home screen and tap on Pandora iOS Apps icon to run it on your non-jailbroken iPhone or iPad.If you have any problem related to this article. you can comment below.
Read: 
In conclusion , I hope How To Install Pandora++ On iOS 10 Without Jailbreak article help you. Follow us on Twitter, like us on Facebook and add in Google+ circle to get latest updates via social media.