Apple always have limitations to install apps to iOS device without jailbreak. In this tutorial we will guide you how to Sideload iOS Apps on iPhone Using Xcode 7 without Jailbreak. Previously there were no any ways to slideload iOS apps. Therefore, Apple users doesn't have many ways to install iOS apps other than jailbreaking. But using Xcode 7 you can slideload app easily. Apple has given the rights to developers to test their apps using Xcode. By using that method you can slideload iPA files to your on jailbroken iOS device.
What You'll Need Sideload iOS Apps Without Jailbreak
A Mac
Xcode 7 (free)
An Apple ID
An iOS Device
How To Sideload iOS Apps Without Jailbreak
Step 1: You can download and install latest Xcode from here. Latest version can found in the download section of apple developer program.
Step 2: Now launch Xcode 7, allow any installation processes to complete before selecting "Xcode" in the Menu Bar then "Preferences" These installation processes may involve having to agree to the terms and conditions as well as entering the main administrator password of the Mac you've installed it on.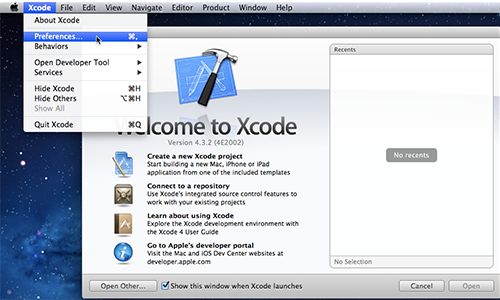 Step 3: Now under "Accounts" Tabs of the "Preferences" Menu, click ''+'' add button and choose "Add Apple ID" to add a new Account. Then you can log with your Apple ID.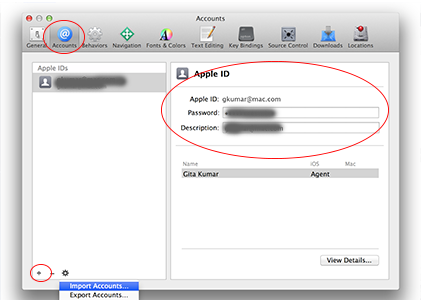 Step 4: Download the source code of the app you want to install and follow the setup. For a start, you can download source code of GBA4iOS Game Boy emulator for sideloading on your iOS device by running the following command in Terminal: " sudo gem install cocoapods; git clone https://bitbucket.org/rileytestut/gba4ios.git; cd gba4ios; pod install "
Step 5: Unzip source code and open Project file in Xcode.(name.xcodeproj)
Step 6: Now connect iOS device with MAC using data cable.Xcode will detect your iOS device.
Step 7: Select Destination Product, Go to Product > Destination And your Device.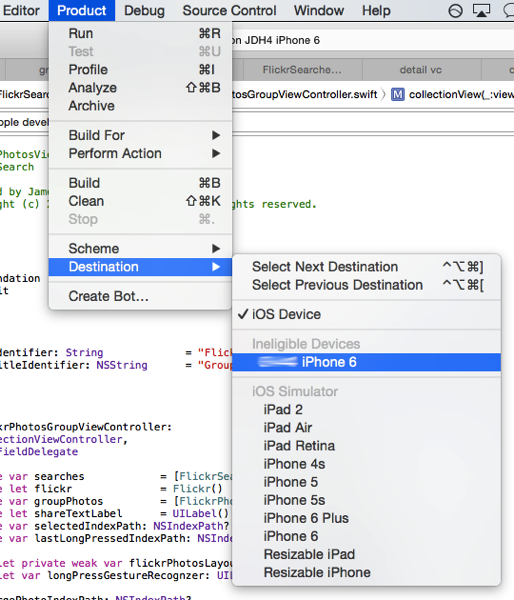 Step 8: Next, you need to generate code sign in signature for App. So,go to project which you want to slideload on left and change Bundle Identifier.
Bundle identifier should be in a format like ex:com.cydiadownload.GBA4ios or as you need.
Step 9: "No matching provisioning profile found" will appear in that same window.
Make sure your name is selected in the "Team" box and then click on the "Fix Issue"button underneath it and allow Xcode to, well, fix the issue.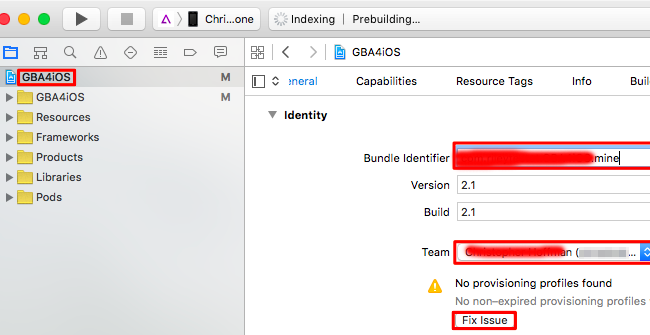 Step 10: Now you can hit,Play button on top. It will start compiling and slideload app to your iOS device.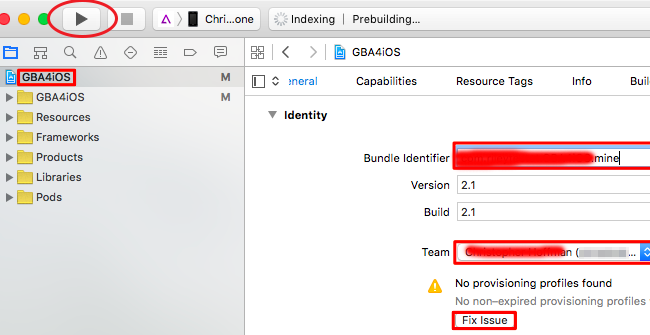 In conclusion, i hope you got an idea about How To Sideload iOS Apps Without Jailbreak. By using this method you can slideload any iPA file to your iPhone iPad and iPod touch. If you have any question comment it below. Follow us on Twitter, like us on Facebook and add in Google+ circle to get latest updates and iOS news via social media.