Do you want to get cydia tweaks and apps without jailbreak your device? Do you want to get premium apps free?  So, You came to right place, In this tutorial we will guide you to download iPABox and install on iOS for iPhone iPad and iPod touch. No jailbreak Require for this installation.
From the beginning, only viable way to get iOS apps is Apps store. All iOS developers around the world, developed new iOS apps and uploaded App store for review. Then apple apps review team review apps and added app Store. Then we can download and install each and every app published in app store and able to get experience with specific apps.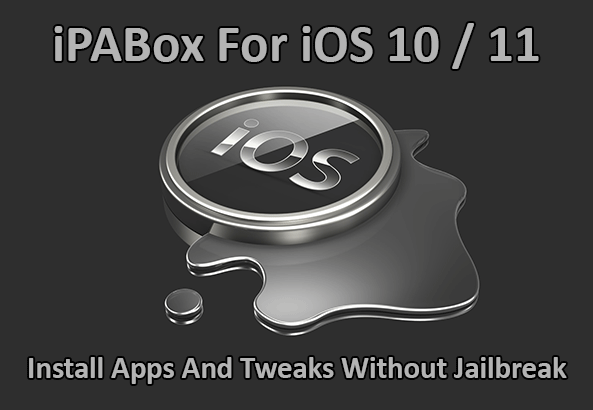 What is iPABox App
Jailbreaking introduced Cydia onto millions of devices. It provided that another mechanism for installing apps and tweaks experiences. We're now witnessing an influx of IPA installer-based apps being released, iPABox which does a similar job to other app-based installers that we've seen.
What are the Features of download iPABox to iPhone
iPABox instantly takes away any technical requirements or worries that device owners may have.
Easy to install and no Advanced steps like installing developer tools such as Xcode.
Does not ask any developer certificates that you may have used when sideloading different apps with Cydia Impactor.
Easy to install Tweaks and premium feature Apps using iPABox.
User interface can be change to Light and Dark theme mode
Furthermore , It's extremely easy-to-use and install, and also super simple to get those apps onto your device. When you tapping install on the website IPA will downloaded and and executed, Then installing the provided profile and trusting it. After that you can use it without any issue. Previously we have talked about similar tools like Cyrus Installer and TuTuApp.
That means, that iPABox is essentially a store front for the installations of apps, tweaks, and experiences that you may or may not be able to get from the official App Store – all without requiring jailbreak.
How to Download iPABox For iOS 10 and 11 to Install Apps and Tweak Without Jailbreak
Step 1: First Launch Safari browser and visit ipabox.ga
Step 2: It will show up iPABox home page with blue color Download App button. Just tap on it.
Step 3: It will show up install profile, Tap on install. it will ask your phone unlock passcode just give it. Warning will come up, just tap on install again. And tap on done.
Step 5: Now you can visit your home screen and launch iPABox.
Now you can install apps and tweaks which available in iPABox app. Most of  premium features apps are available to download.
Check out the video slider guide to download iPABox to iPhone and iPad
In conclusion, We hope that, this guidance helped you to download iPABox for iOS 10 and iOS 11 on iPhone, iPad and iPod touch with and without jailbreak.
If this article useful and helped you, don't forget to share with social media. Thanks for visiting us. Keep in touch with us for latest updates. Follow us on Twitter, like us on Facebook and add in Google+ circle to get latest updates via social media.