Are you fed up with using Apple Apps store lite application without premium features? Today we will help you to download premium apps free to your iOS device without spending a money. To get features you need to download and install AppChina app to your iOS device. In AppChina app, Most of premium apps are free to download and some of are charge little money. Even you need to pay, you can download trial version of that app. It mean you can use all of feature for specific within trial period. But Apple Apps store app does not give a chance to use all of features before paying .They help to download and get install lite version of specific app and it does not include all features you want to try. Therefore you can install Appchina app and download premium apps free and get full features of trial apps.
By using this AppChina app help you to install more premium app to your iPhone, iPad and iPod touch. There are many more apps available to download in different categories, themes, tweaks and may more. Today we will guide you to Download AppChina for iOS Without Jailbreak On iPhone iPad and iPod Touch.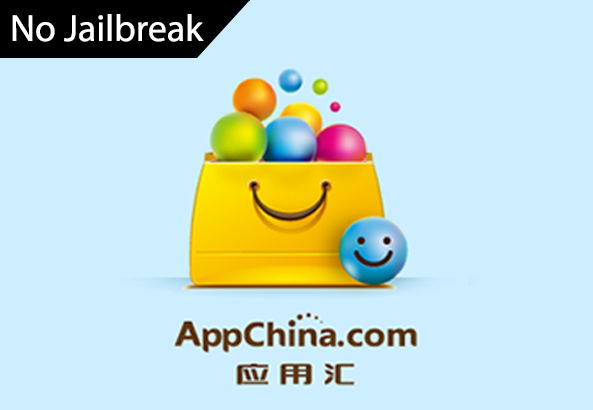 Download AppChina for iOS 10 and iOS 11
In this tutorial we will guide you to Download AppChina for iOS device. Scroll down and see how this installation works. This AppChina Come up with Chinese language. There are no any AppChina English version. But we will guide you on proper way to download AppChina for iOS. Just follow below steps carefully.
Features of Appchina for iOS(iPhone/iPad and iPod Touch) No Jailbreak on iOS 11, 10 and iOS 9
How to install appchina for iOS 10 and iOS 11 Without Jailbreak on iPhone/iPad
Lets follow intallation guide to download AppChina for iOS devices.
Step 1: First Of all, you need to launch Safari browser and go to ios.appchina.com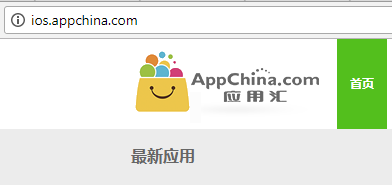 Step 2: Now you can see blue bar, Tap on the blue bar with Chinese text for navigating to Settings.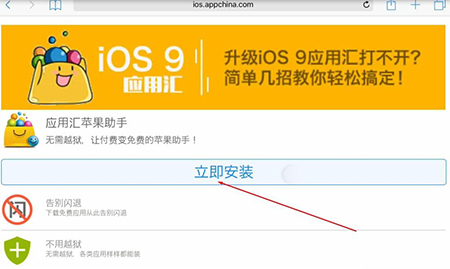 Step 3: Tap on on Install at top right corner, It will give you a pop-up, click on Install again.
Step 4: Now tap on Done and wait for the completion of installation.
Step 5: Once installation completed, Appchina will open. Close the application and re-launch it manually then you can open app.
Now you are successfully installed AppChina app to your iOS device.  If AppChina app asking for trusting the developer. You need to Navigate Settings –> General –> Profiles and Trust the developer. Then it will work.
How to Download AppChina app in AppChina App Store
Step 1: First of all launch AppChina app and tap on Search icon on top right Corner.
Step 2: Now you can type app which you are looking for to get install.
Step 3: it will show the result list according to your App name you type.
Step 4: Now you can select correct app and tap on green button beside app.
Step 5: Once you tap on green button You will get popup and ask "dl.appchina.com would like to install app name"
Step 6: Tap on install and get install apps with AppChina.
What are the alternatives for AppChina app
Kuaiyong
Kuaiyong  also more similar AppChina alternatives. Kuaiyong is a web based app store which allow users to download and use paid apps and it also allows you to sign any app without leaving your phone. The user interface of the app is super easy to read and navigate. Download Kuaiyong from below article link.
AppCake
Appcake is very popular AppChina alternatives and very essential for jailbreakers. It provide an extremely popular free app installer and allow to get more wide verity of games and apps for your iOS device. Most of app are works for jailbroken iPhones. But there is a way to get install Appcake without jailbreak. Download Appcake from below link.
iFunBox
iFunBox may not be one of the very best alternatives. But this is different with few small ways. Because iFunbox software utility that offer alternatives for iTunes. Download iFunBox from below link.
Tutuapp Helper
Tutuapp is yet another great alternative to AppChina, It also similar to it in a number of ways, it does offer a huge amount of free apps and games for the iPhone, iPad, and iPod Touch. This all also easy to get install.  Download Tutuapp from below link
Vshare
Vshare also an good HiPStore alternative. Lot of tweak are available which are not provide in apple store. Furthermore, It's easy to  download vshare and install.
CONCLUSION ABOUT DOWNLOAD APPCHINA APP FOR IOS 10 AND IOS 11
Using AppChina app, you can easily access many more games and app without spending a money. As well as ,With help of this AppChina you can download all apps without even a jailbreak. There are many AppChina alternatives like vShare Appcake, Tutuapp and Kuaiyong with different language like Chinese and some other languages. AppChina app works with iOS 11 iOS 10 all versions without any jailbreak. That's all about AppChina for iOS 11 and iOS 10.
Now days most of apps are available to install without jailbreak. Some of are listed below.
We hope that you got to know about, AppChina for iOS. If you have any question regarding to this, comment it below. We will help you.Follow us on Twitter, like us on Facebook and add in Google+ circle to get latest updates via social media.